Log Hollow Falls
This waterfall may be called Log Hollow Falls, Falls in Log Hollow, or the Falls on Log Hollow Creek. Since there's no "official" source for this one, I'll go with the shorter name. The falls is pretty - a cascade with some free-falling sections and a nice pool at the bottom. It has nice, banded, colorful rocks.
Photo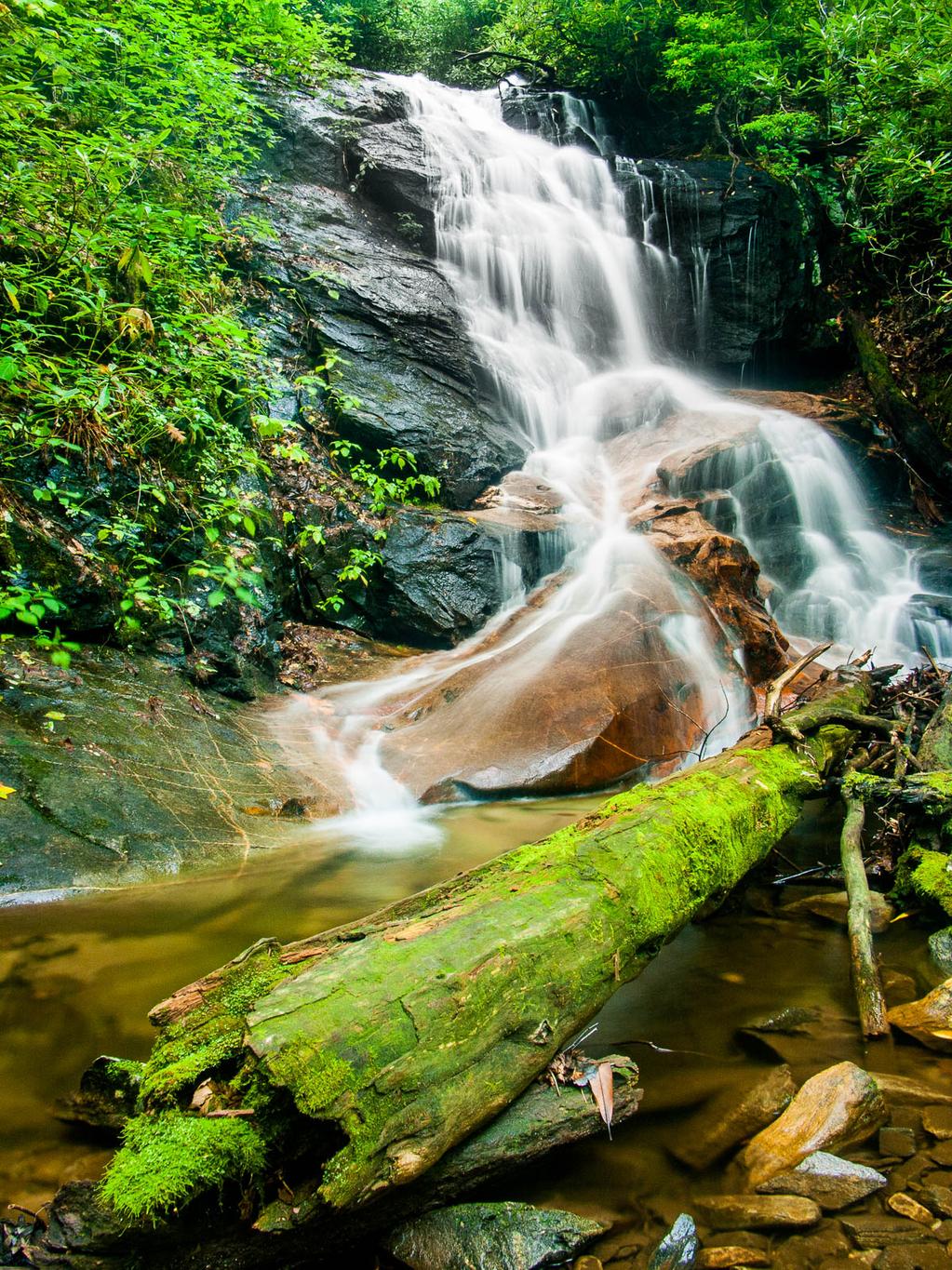 Statistics
Height: 25 ft
Stream: Log Hollow Branch
Landowner: Pisgah National Forest
GPS: 35.323663, -82.808118
Map
Click for Full Map
Driving Directions
From the intersection of NC Hwy. 280 and US Hwys. 276 and 64, follow US 276 West into the Pisgah National Forest for 10.5 miles. Turn left on FR 475B. Go just over 1 1/2 miles to a hairpin turn to the left. There is a large Forest Service interpretive sign and a gated road (FS 5043, co-designated as the Seniard Ridge trail) on the right. Park on the right without blocking the gate.
Trail Description
This one's easy to get to but not visited as often, making it a great one to take the kids to when you want to get away from the crowds a bit. FS 5043/Seniard Ridge Trail (an old logging road) is easy and it takes about 10 minutes to reach the falls at an average pace. Go through a clearing, across a new bridge, then across a second bridge, where you can see the falls on the right. A short path leads up the creek just past the second bridge to the base of the falls.