Rufus Morgan Falls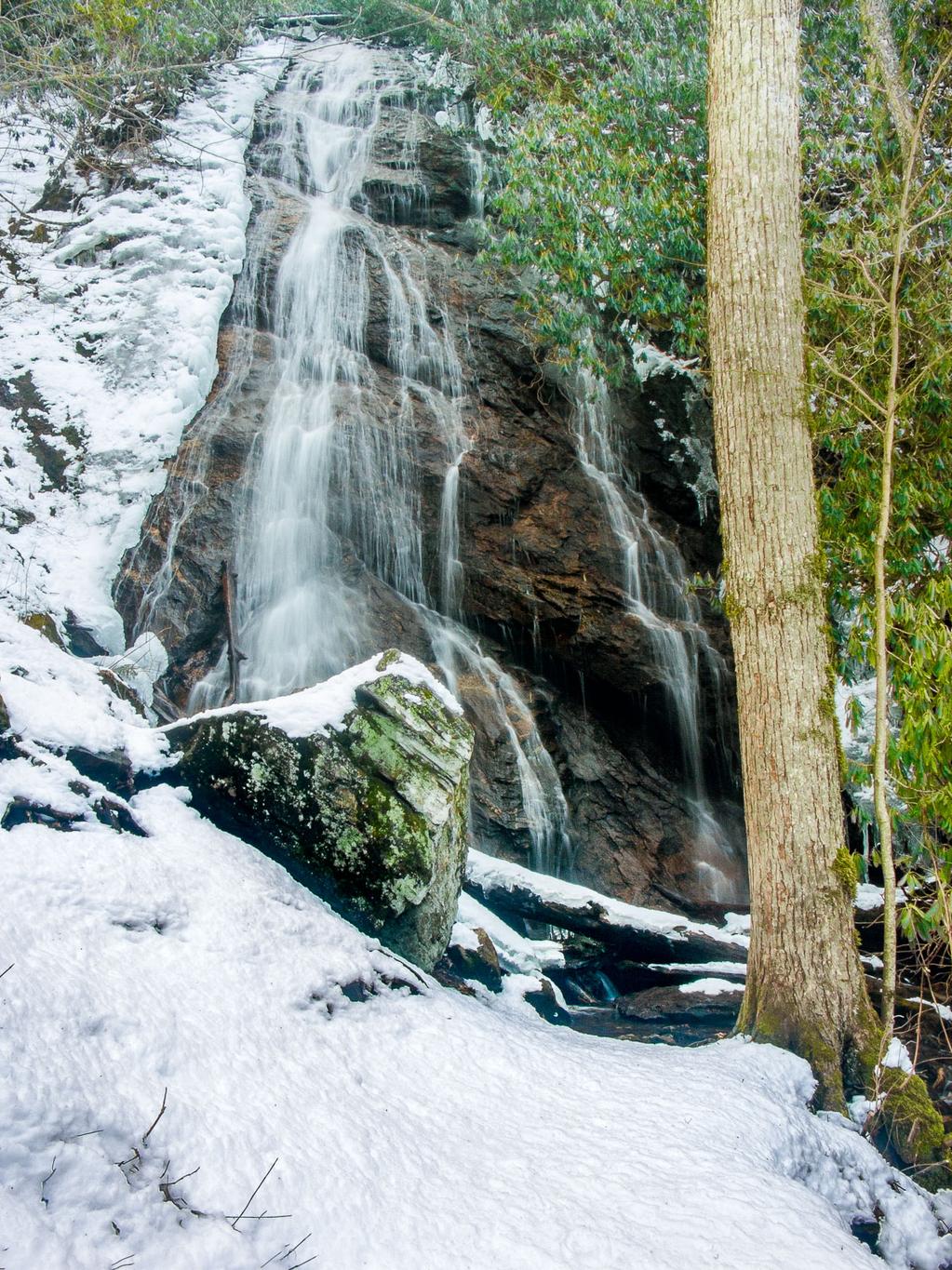 This is a high, cascading slide in a pretty cove. It almost looks like it's coming off the top of a ridge rather than a stream valley. It's surprisingly difficult to get a good photograph of what is otherwise a pretty falls.
Statistics
Height: 60 ft
Elevation: 3480 ft
Stream: Left Prong Rough Fork
Landowner: Nantahala National Forest
GPS: 35.142743, -83.547999
Hike Information
Difficulty: Moderate
Length: 1.0mi
Tread Condition: Some Obstacles
Climbing: Climbs Moderately (310 ft)
Type: Loop
Map
GPS Directions & Map
From Current Location or address:
Driving Directions
Take US 64 West from Franklin for 3.7 miles. Turn right on Old Murphy Rd, go 0.1 mi, and then turn left on Wayah Rd (SR 1310). Go 6.3 miles and turn left on FS 388, which is gravel. Go 2 miles to the parking area on the right, which is signed. (FS 388 may be gated in winter, and - although a bit long - makes a nice added hike to get to the trailhead).
Trail Description
The signed, blazed, and easy-to-follow trail is a loop, about a mile long, with no intersections. It's moderate in difficulty, with some steep and narrow spots. One end starts across the creek from the parking area, and the other end starts in the parking area itself. There is a footbridge at one point below a smaller slide downstream of the main drop. The falls is at the end of the loop on a short spur; turn hard right if you hike the loop counter-clockwise (starting from the right side of the parking area), which most people do.