High Swan Falls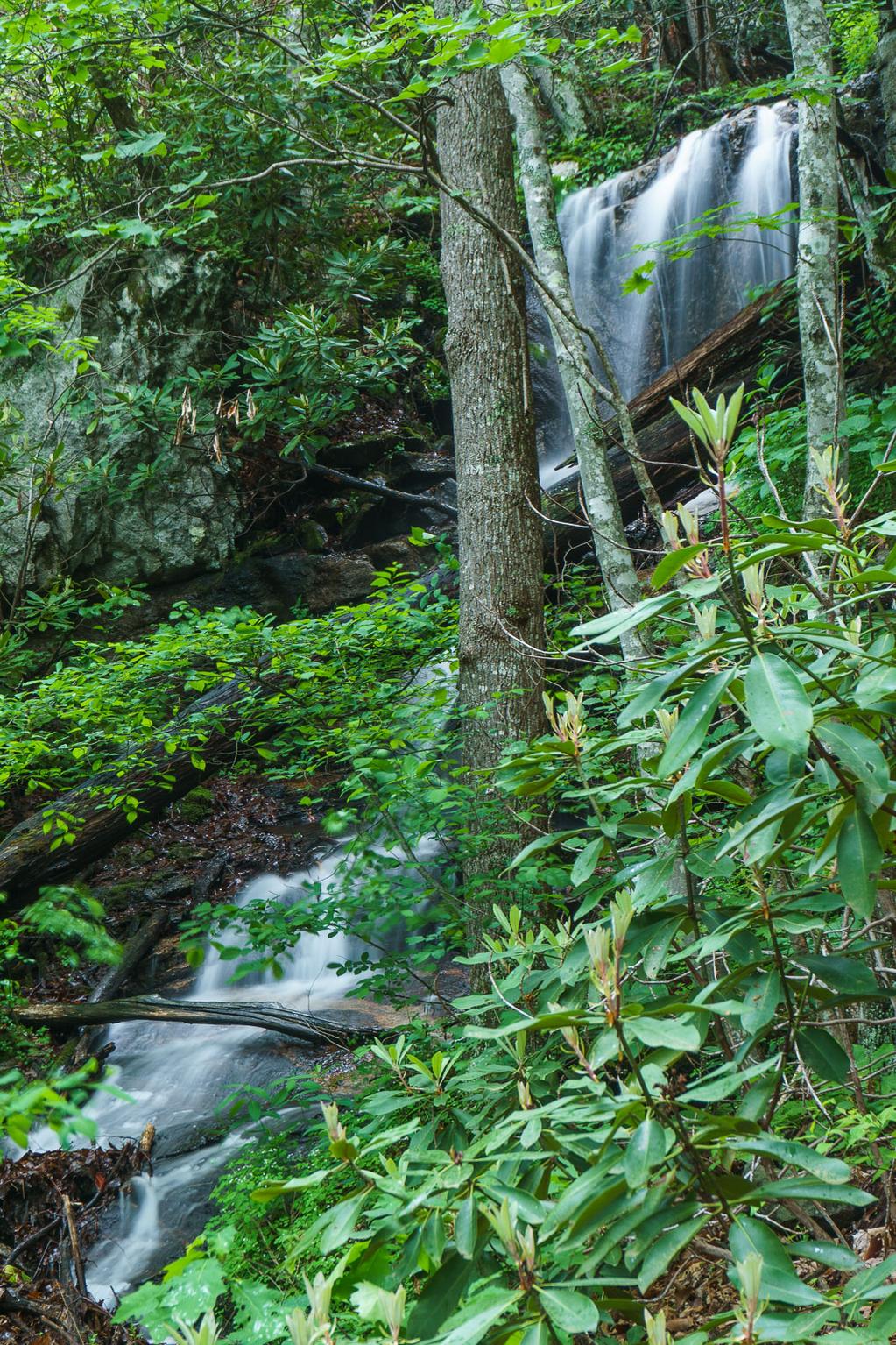 This is a series of free-falls over several levels of ledges. In high water, this one looks really neat. Trouble is, Wolf Branch - the stream this one feeds into - is tiny, and this is only a tributary of it. So it needs lots of rain to look its best, and it's still not terribly photogenic due to the amount of deadfall across the falls.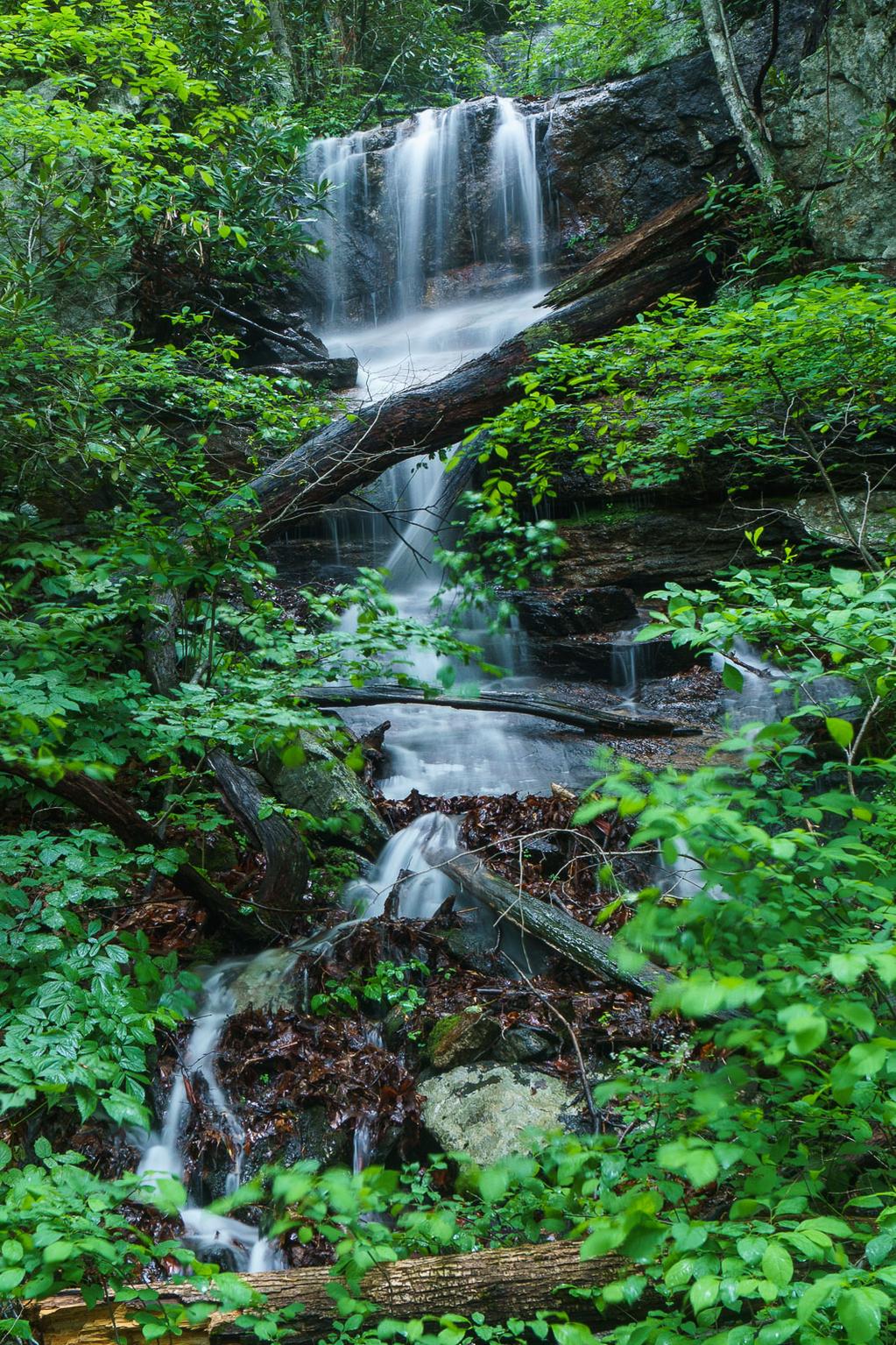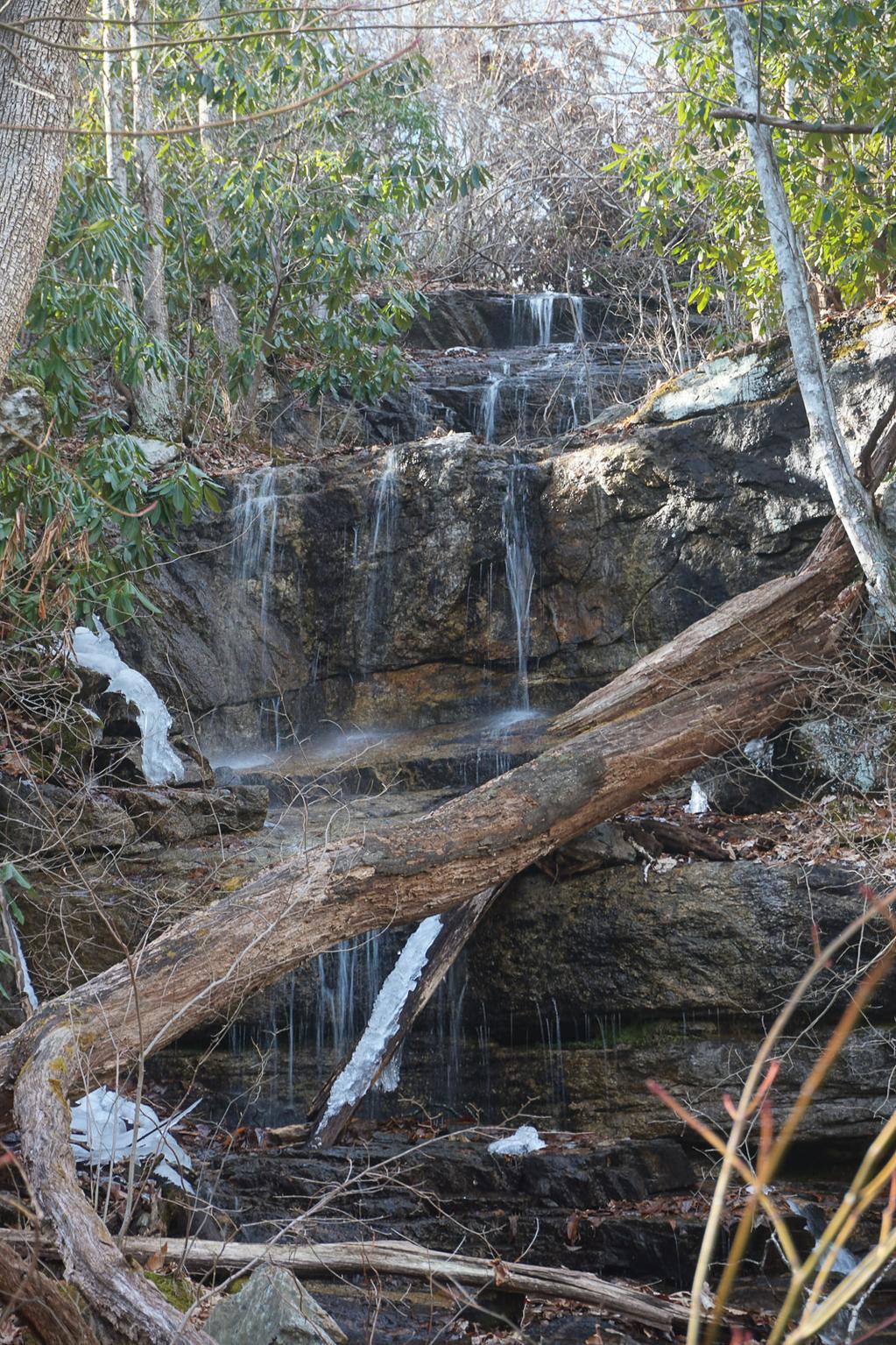 Statistics
Height: 40 ft (estimate)
Elevation: 3180 ft
Stream: Tributary of Wolf Branch
Landowner: Pisgah National Forest, Grandfather Ranger District
GPS: 35.661465, -82.445745
Map
Driving Directions
This waterfall is located to the southwest of Casita Falls on Wolf Branch. It requires bushwhacking to reach it, and the trail which takes you 90% of the way to the falls is terribly overgrown as of May 2017. It's probably not worth it.