Bubbling Spring Branch Cascades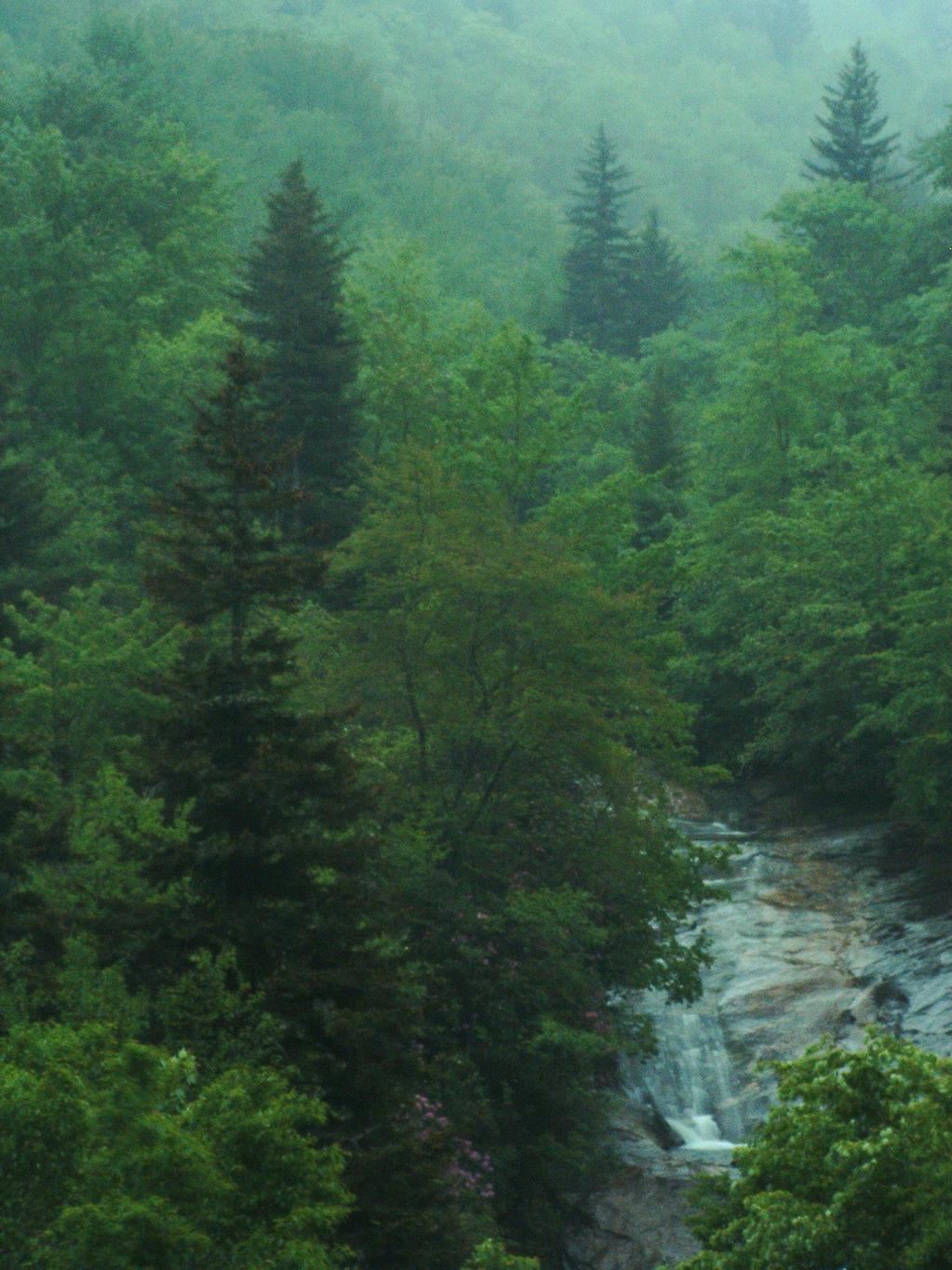 This is a short slide into a pothole, and then a second tier slide and cascade. Much of Bubbling Spring Branch is chutes and cascades, with this being one of the largest. It's visible roadside and especially beautiful in the early fall when the leaves change - the maples and birches here tend to turn brilliant red, orange, and yellow around early October. The colorful leaves interspersed with the dark green of the spruces and firs, with the waterfall mixed in, makes for a grand scene.
Statistics
Height: 30 ft
Elevation: 4800 ft
Stream: Bubbling Spring Branch
Landowner: Pisgah National Forest
GPS: 35.313791, -82.909687
Map
Driving Directions
From the intersection of the Blue Ridge Parkway and NC Hwy. 215, drive 1.8 miles north on 215 (toward Waynesville). The pulloff is on the right hand side of the road where the guardrail swings away.
Trail Description
You can scramble down the path to reach the base of the falls, but it's quite steep and slippery.