Bull Cove Falls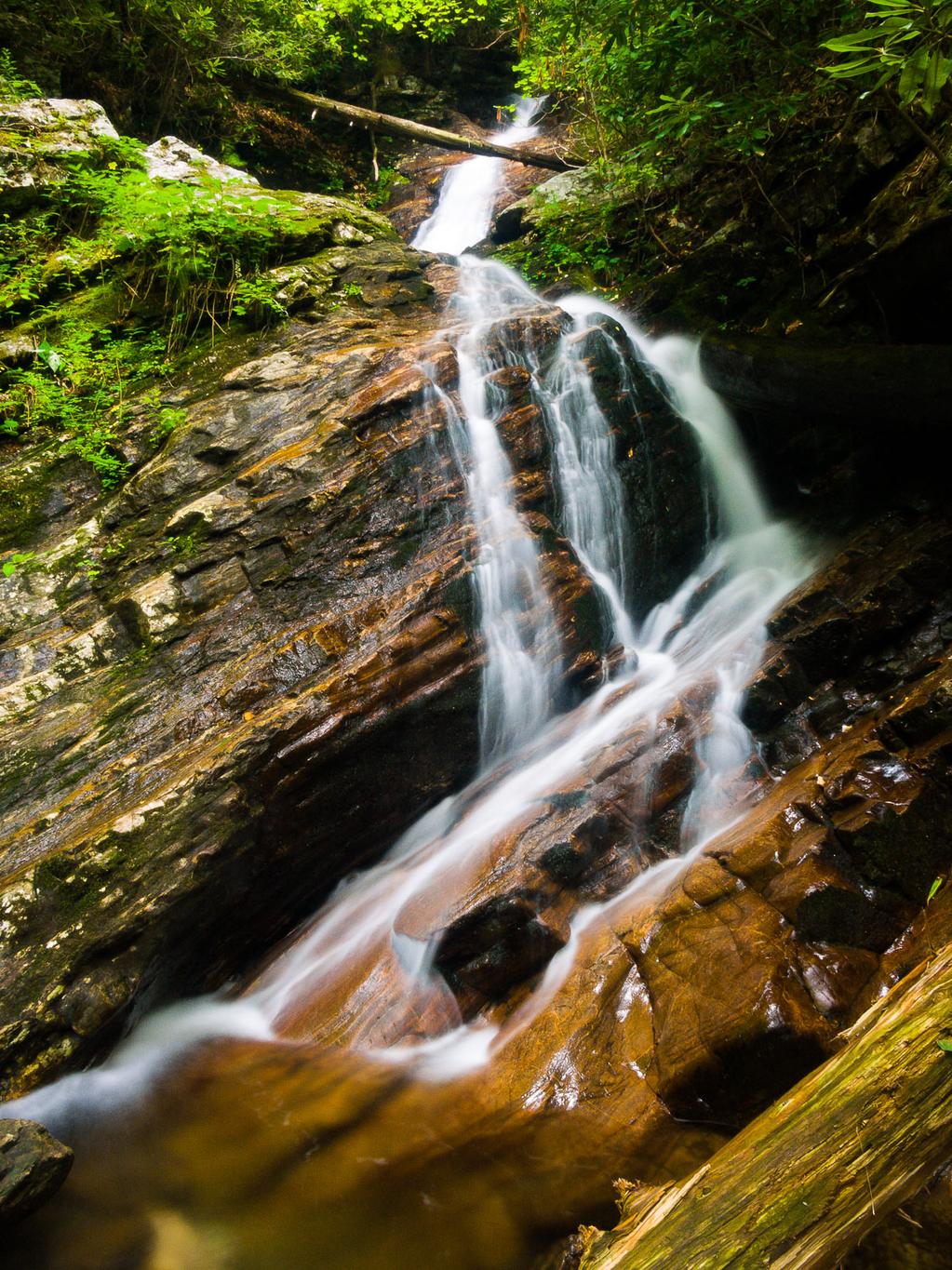 An attractive, two-tiered cascade with some free-falling sections, across tilted rocks. While walking upstream to the falls on the last part of the trail, you'll pass some neat, high rock cliffs on the left. This scenic setting makes the falls even more appealing.
Statistics
Height: 40 ft
Elevation: 2885 ft
Stream: Creek in Bull Cove
Landowner: Nantahala National Forest
GPS: 35.002968, -83.543558
Hike Information
Difficulty: Moderate
Length: 2.0mi
Tread Condition: Some Obstacles
Map
Driving Directions
From the intersection of US Hwys. 441 and 76 in Clayton, GA, travel west on US 76 for about 8 miles. Turn right on Persimmon Road. Go 4.1 miles and bear left on Tallulah River Road. There are signs for the National Forest & Campground. Follow this road for 7.5 miles through National Forest property along the river and, later, the small rural community of Tate "City". The road turns to gravel, and re-enters North Carolina. After re-entering the National Forest in NC, the Beech Creek trailhead parking is on the left - park here.
Trail Description
The hike to the falls is moderate in difficulty and about 2 miles (round-trip) in length. The Beech Creek trail starts across and back down the road a bit; start the hike there. The trail climbs steeply up the ridge through a series of switchbacks. Follow the switchbacks rather than the steep, eroded shortcut trail going straight up the mountain. The trail will crest the ridge and start descending again - steeply at one point - to reach Beech Creek.
Cross Beech Creek. It may be possible to rock-hop here, or you may have to get your feet wet in higher water, and it will be impassable in a flood. Here you're in a dying or dead former hemlock forest. Pick up the trail leading upstream and away from the creek on the other side. The trail merges with an old roadbed shortly; bear left. You'll cross a few smaller tributary streams that might be dry, and then cross the creek in Bull Cove which should have water in all weather. This crossing is much larger and has a deep pool above the rock-hop area at the edge of the old road bed.
On the other side of the crossing is an old road bed heading upstream along the creek. Follow this, crossing the creek and passing some high rock cliffs on the left. The trail ends at the base of the falls.