Falls over Dam on Reems Creek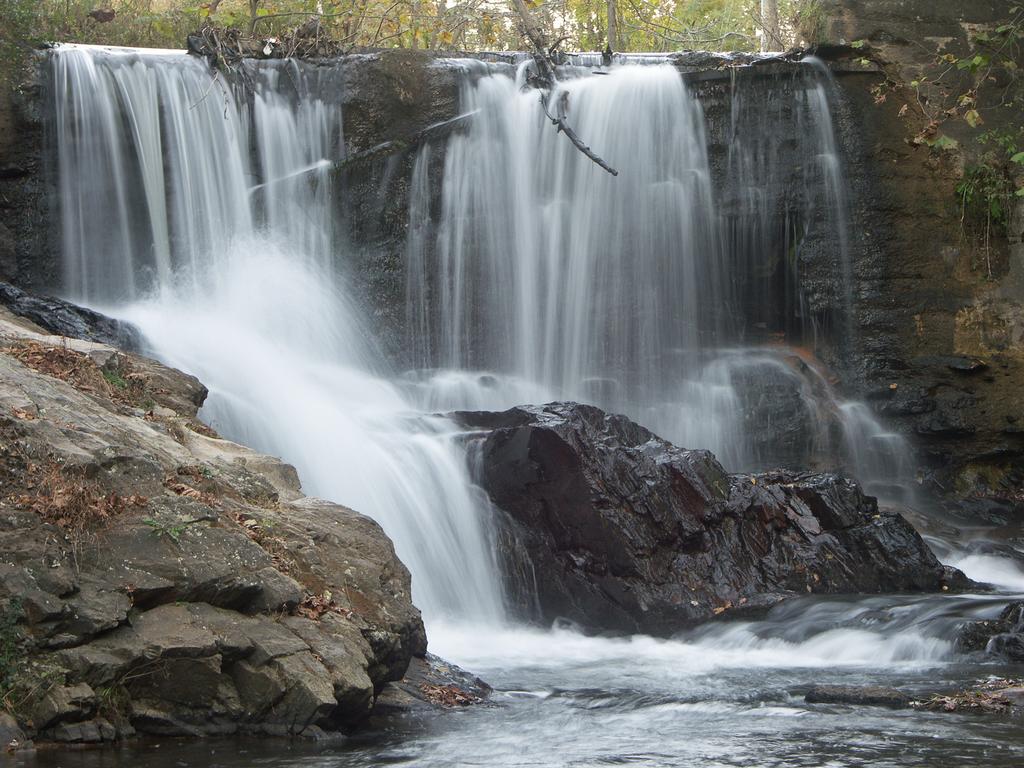 This neat little waterfall is tucked away behind the town park, flowing over a historic dam that once powered a water mill. The old red water wheel still sits beside the falls.
It is located on property owned by the City of Weaverville at Lake Louise Park.
Statistics
Height: 15 ft
Elevation: 2007 ft
Stream: Reems Creek
Landowner: Town of Weaverville
GPS: 35.688189, -82.570571
Map
Driving Directions
From downtown Weaverville, take Merrimon Ave. (US Hwy. 25) South to Lake Louise. Pass the lake and turn right on W Lakeshore Dr. Park in one of the many designated spaces along the drive.
Trail Description
Follow the lakeshore path around to the dam (there is a drain pipe in the lake at the dam). You can hear the falls down on your left; a path leads down to the creek, dam, and water wheel.