Triple Falls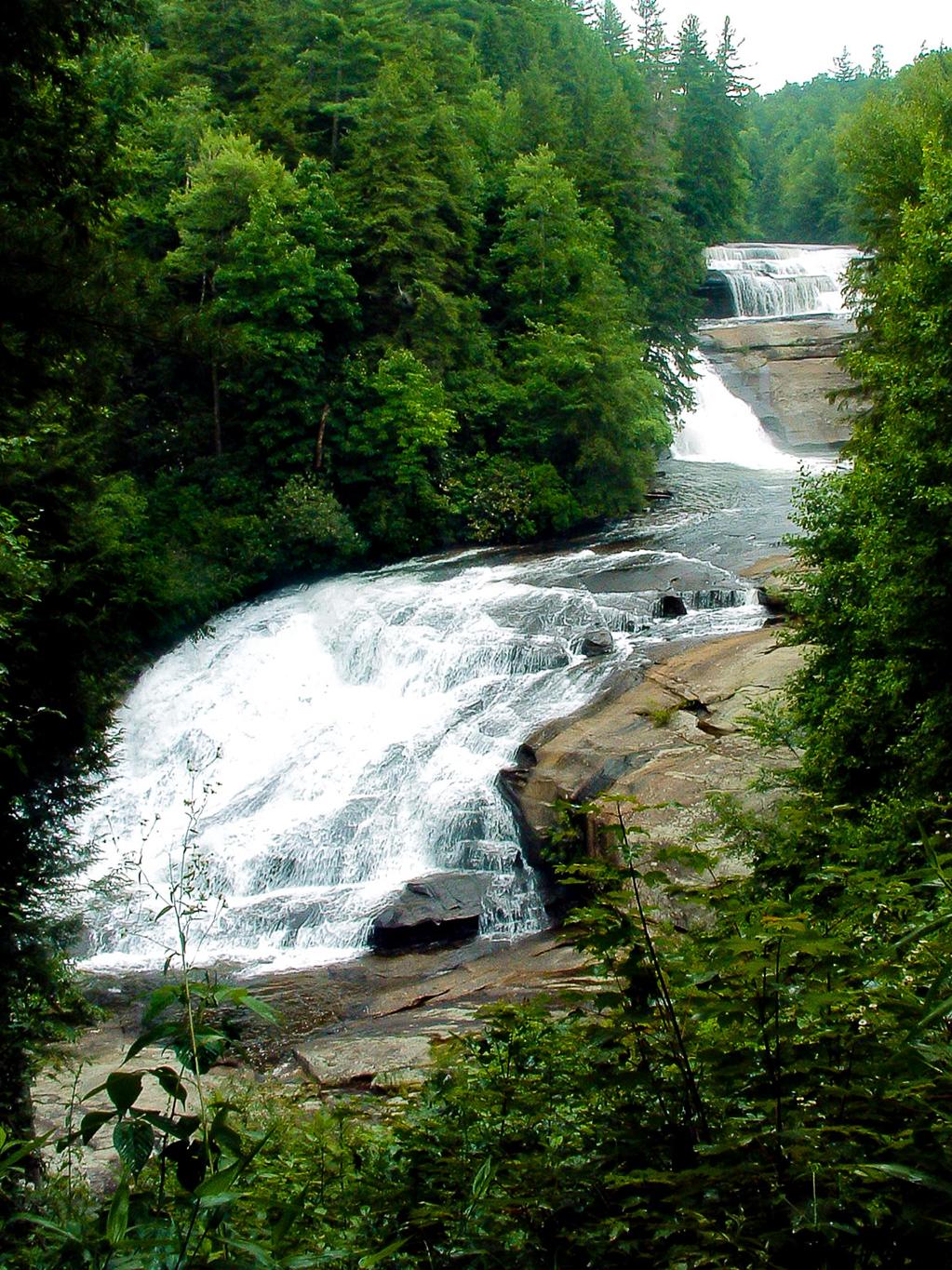 As its name suggests, Triple Falls is a three-tiered waterfall, with the two drops being a bit shorter than the lower one, which is more of a cascade. It could almost be considered three separate falls, except they're so close together on the river they're usually considered one waterfall.
The river creates a powerful, thunderous roar and generates plenty of cooling mist even with water flows down to below normal. A swirling pool with waves lapping at its edges sits between the middle and lower drops.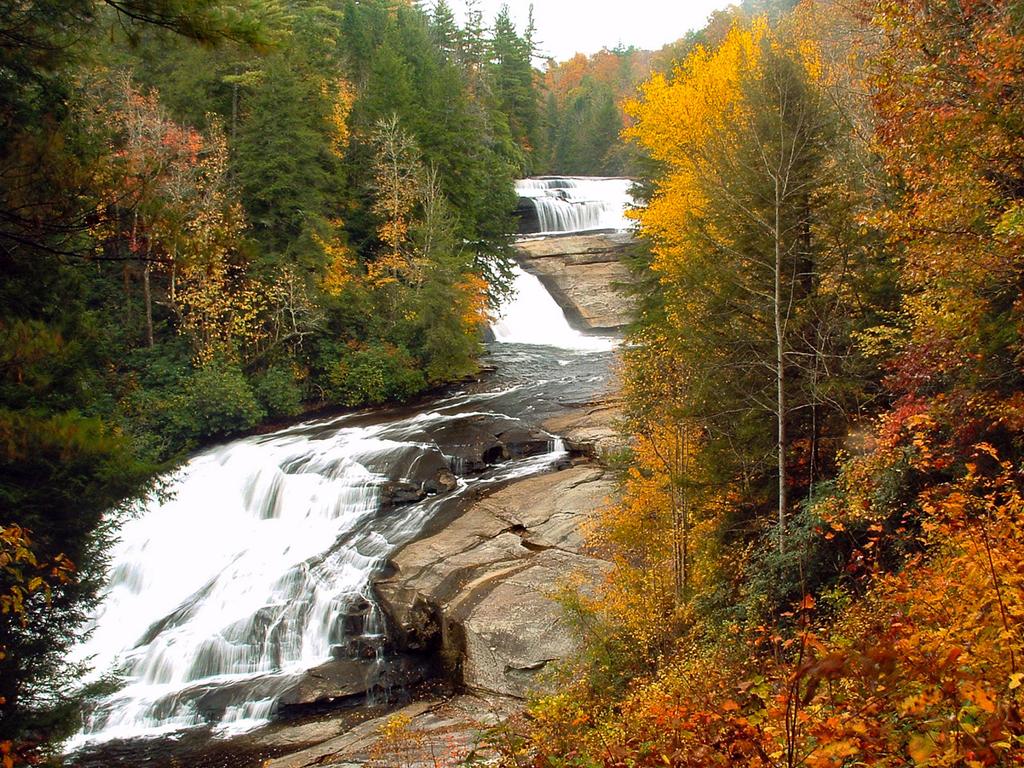 Each drop has its own distinct character, and you can access the river in between the lower two drops using a set of stairs descending from the Triple Falls trail.
Statistics
Height: 75 ft
Elevation: 2280 ft
Stream: Little River
Landowner: Dupont State Forest
GPS: 35.199799, -82.617058
Hike Information
Difficulty: Moderate
Length: 0.29mi
Tread Condition: Few Obstacles
Climbing: Climbs Steeply (120 ft)
Type: Out and back
Map
GPS Directions & Map
From Current Location or address:
Driving Directions
From the intersection of US 64/US 276/NC 280 in Brevard, NC, take US 64 East and drive 3.7 miles. Turn right on Crab Creek Road. Drive 4.3 miles and turn right on Dupont Road. Go 3.1 miles to the parking area on the right. (The road changes to Staton Road along the way. It will climb and then begin a long downhill, at the bottom of which is the bridge over the Little River. The parking area is on the right just before the bridge.)
Trail Description
Cross the pedestrian bridge and take the Triple Falls trail to the left, under the road bridge, and then up the river for 0.3 mi to the falls.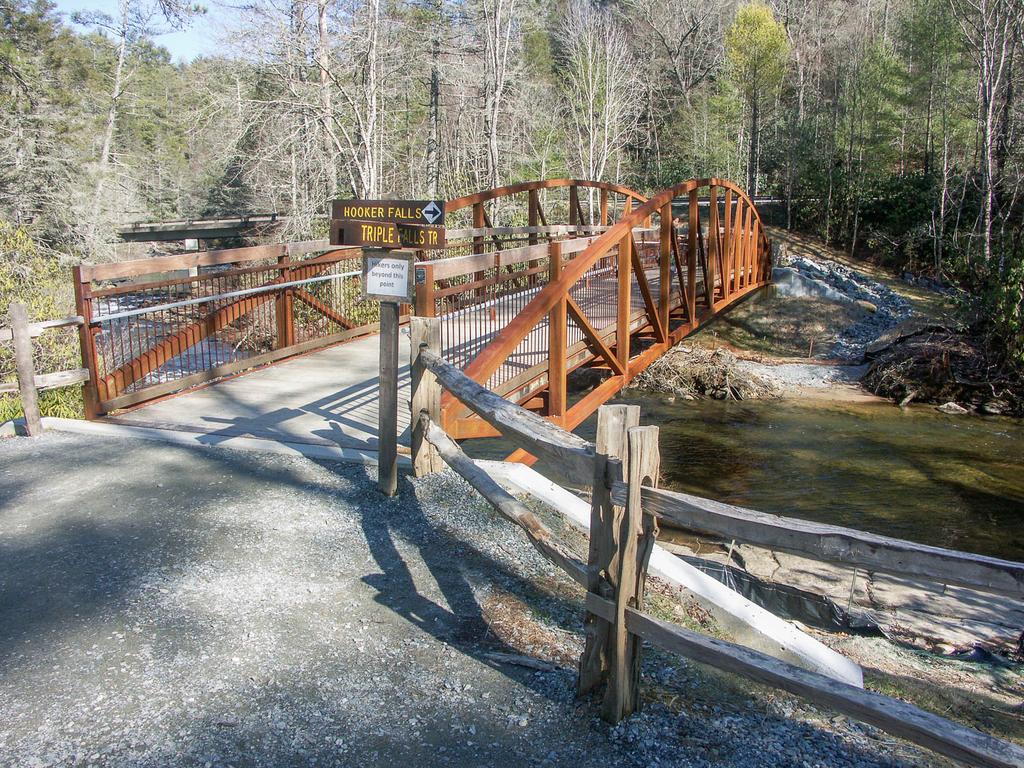 The trail becomes steep near the falls overlook - which is the best view of the falls. Just past the overlook, there is a side path to the right which leads to a nice picnic shelter with a view of the falls. Just past that is an intersection with a side trail on the left, which leads down a set of steps to the middle of the falls. It comes out on a flat, wide ledge above the lowest tier of the falls, providing a fantastic close-up view.
If you do this, be careful and stay only on the flat, dry areas of rock (there's probably an acre of it) as the DuPont State Forest rules specify. People have died going out-of-bounds at Triple Falls, which includes anywhere in the water or anywhere you have to climb up or down rocks to be. Just don't risk getting a ticket or injury here.