Upper Waterfall on Hickory Branch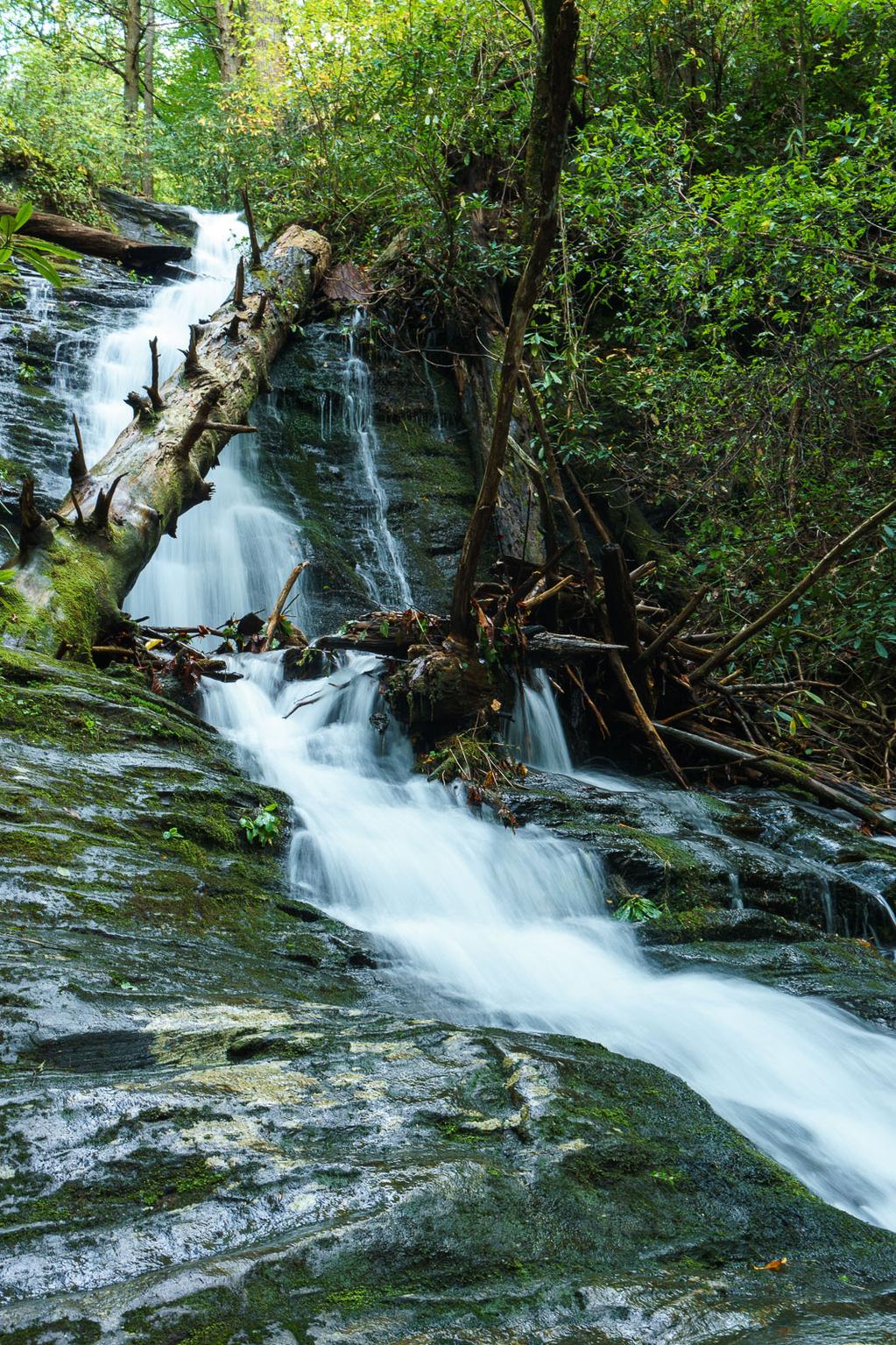 The waterfall is located in the new (as of 2023) Mackey Mountain Recommended Wilderness area in a remote, serene setting. A bouncing cascade, which starts out steep and gets shallower as it comes down. The rock face is ledged and mossy, and the north-facing cove is filled with lush evergreens.
Statistics
Height: 30 ft
Elevation: 2200 ft
Stream: Hickory Branch
Landowner: Pisgah National Forest, Grandfather Ranger District
GPS: 35.693263, -82.184389
Map
Driving Directions
Hike to the Waterfall on Hickory Branch, then continue up the Hickory Branch trail for just under 0.3 mi. The trail crosses a fork of Hickory Branch and turns south, then reaches a switchback to the left. The waterfall is on a side path leading straight ahead just a few feet at the end of the switchback.