Falls on Whiteoak Creek
Also known as: Whiteoak Creek Falls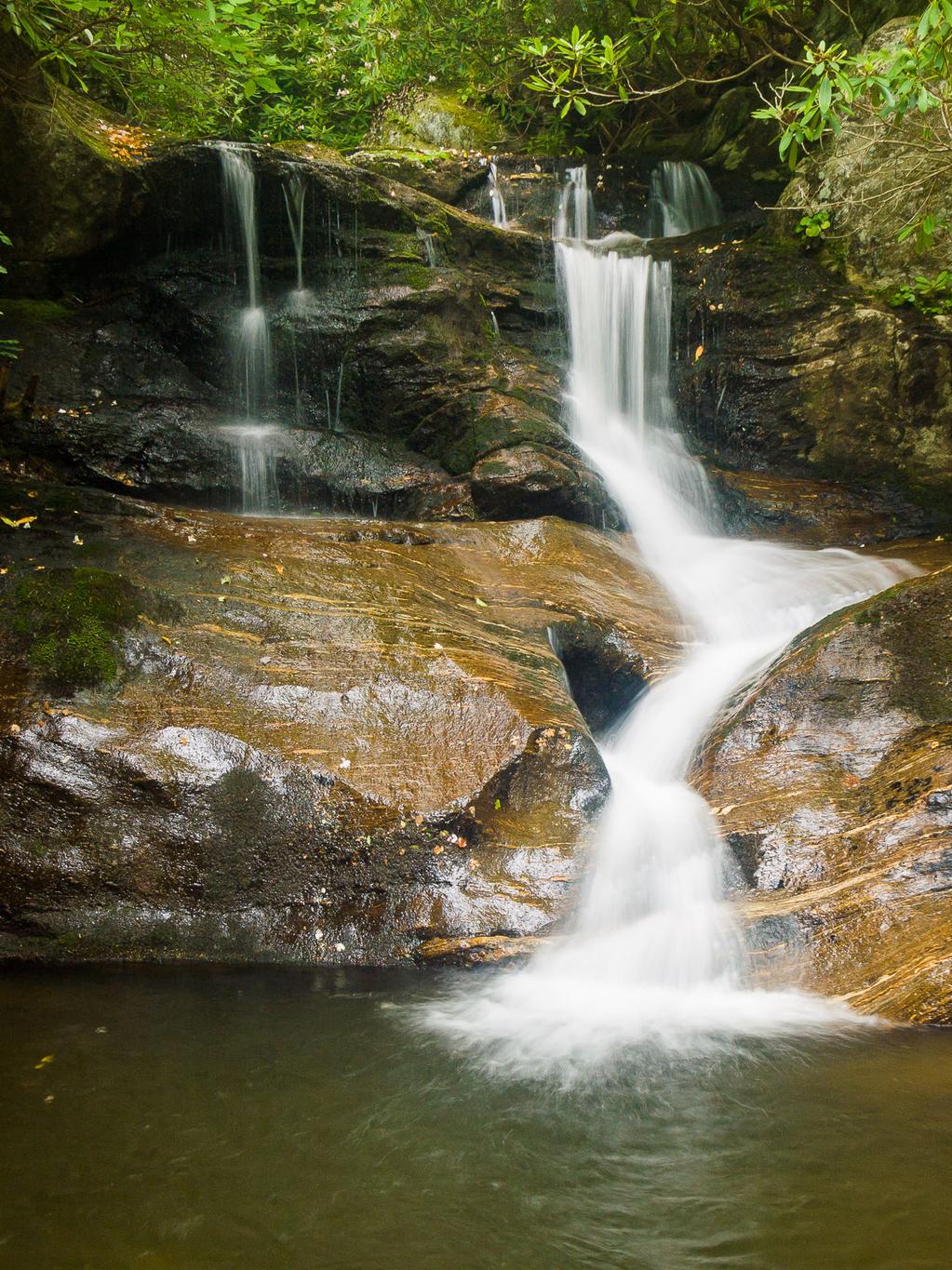 A small, split-flow falls with some free falling sections, and several tiers of cascades above and below the main part of the falls. Pretty and photogenic during higher flows. Don't drive across the country just to see this one, but if you're driving by on NC 80, it's well worth the short detour.
Statistics
Height: 20 ft
Elevation: 3143 ft
Stream: Whiteoak Creek
Landowner: Pisgah National Forest
GPS: 35.826575, -82.220733
Hike Information
Difficulty: Easy
Length: 0.01mi
Tread Condition: Moderately Rough
Climbing: Climbs Moderately (20 ft)
Type: Out-and-back
Map
GPS Directions & Map
From Current Location or address:
Driving Directions
From the intersection of the Blue Ridge Parkway and NC Hwy 80, drive north on Hwy 80 for about 7.4 miles. Turn left on White Oak Road (SR 1156). Go 0.6 mile and turn left on White Oak Creek Rd (SR 1157). Drive 1.5 miles to the dead end and parking area. Park without blocking the gate.
Trail Description
This is just a short walk from the parking area - you may be able to see the falls from your car during winter. Walk up the old road behind the gate less than 250 feet, and go left toward one of several scramble paths to the base of the falls. The scramble path may be a bit steep and rocky on the way down to the stream, but it's only about 75 feet long.