Cascade Falls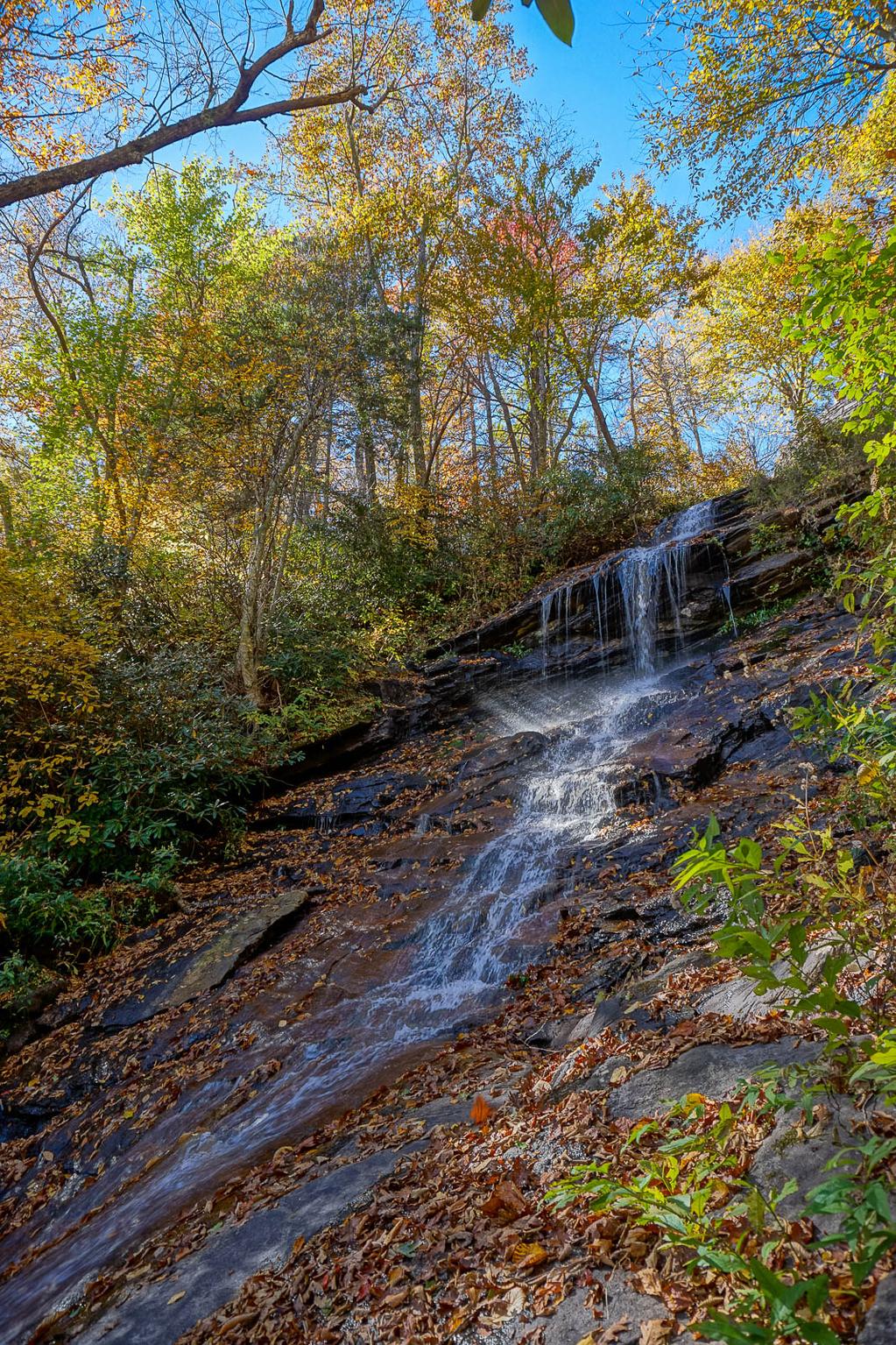 Known by many simply as "The Cascades", these falls are on Blue Ridge Parkway land near E.B. Jeffress Park. The falls are pretty high, but the best vantage points tend to emphasize only certain sections. Nevertheless, the individual sections you can see are quite nice - mainly steep slides and cascades with a few short free-falls.
Statistics
Height: Approximately 100 ft. depending on what you count as part of the falls.
Elevation: 3200 ft
Stream: Fall Creek
Landowner: Blue Ridge Parkway
GPS: 36.249387, -81.454542
Hike Information
Difficulty: Moderate
Length: 1.1mi
Tread Condition: Some Obstacles
Map
Driving Directions
The parking area is at milepost 272 on the Blue Ridge Parkway. This is about 4.5 miles north of the Parkway's intersection with US Hwy. 421 east of Boone, NC. The large parking area is signed.
Trail Description
There is a signed, self-guiding loop nature trail starting at the parking area. It heads into the woods to the right of the sign beside the restrooms.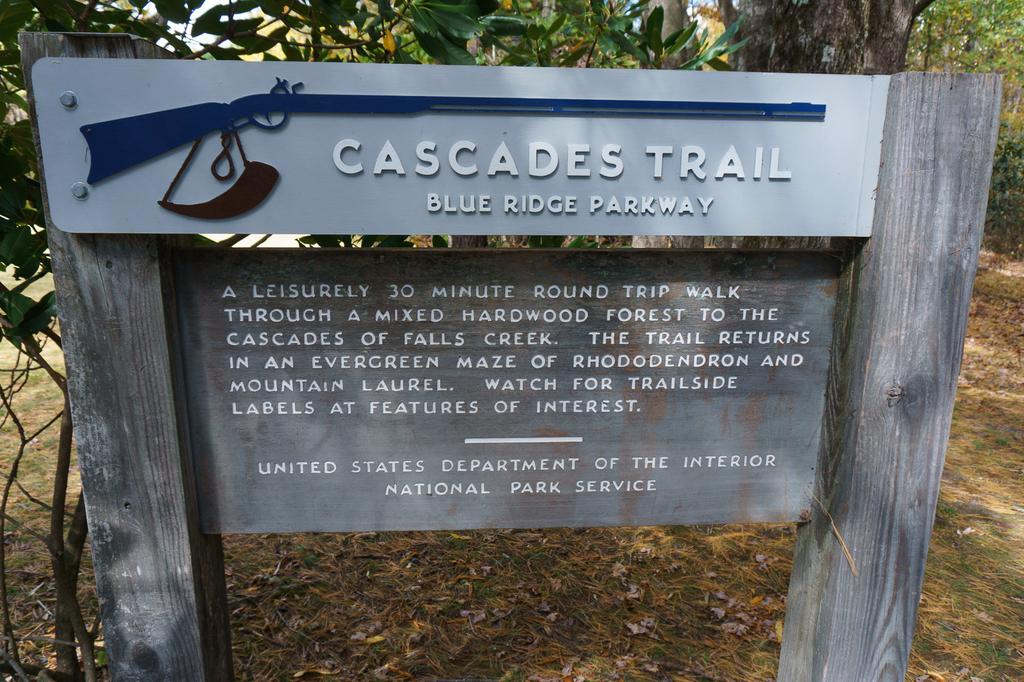 Start on the right fork, which follows the edge of the escarpment a mostly flat ridge top to your left, with a steep drop to the right, in a mixed hardwood forest. The trail curves left and then goes down a set of steps to reach a small stream, Fall Branch, which you'll cross on a bridge.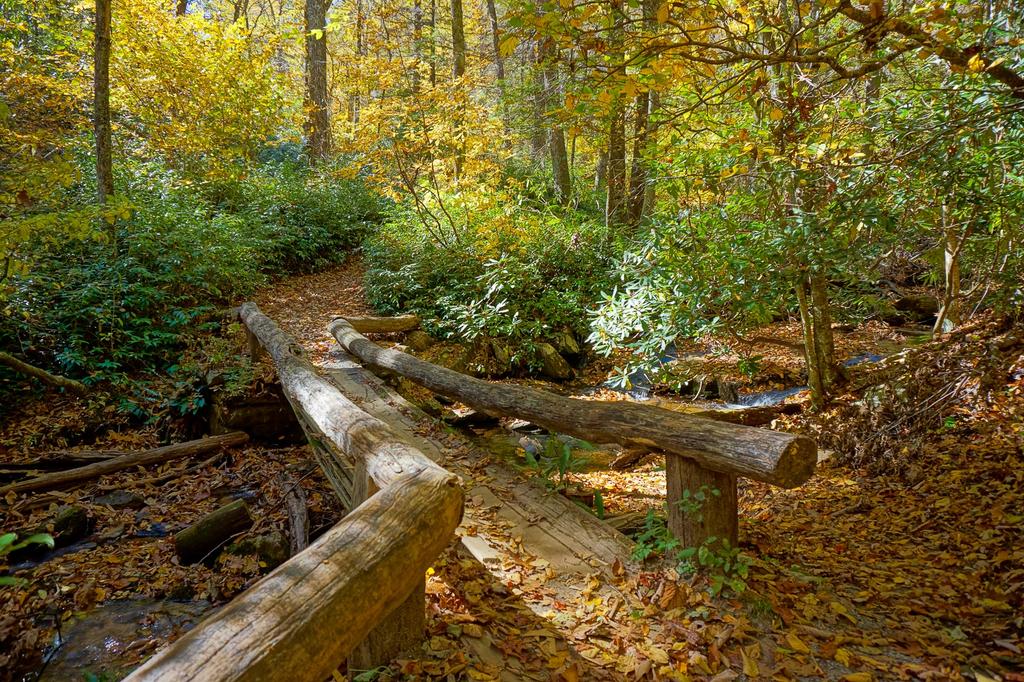 You'll reach the other side of the loop. Turn right, downstream, which leads past a log fence and down another set of steps to a couple of side-views of the falls from fenced platforms.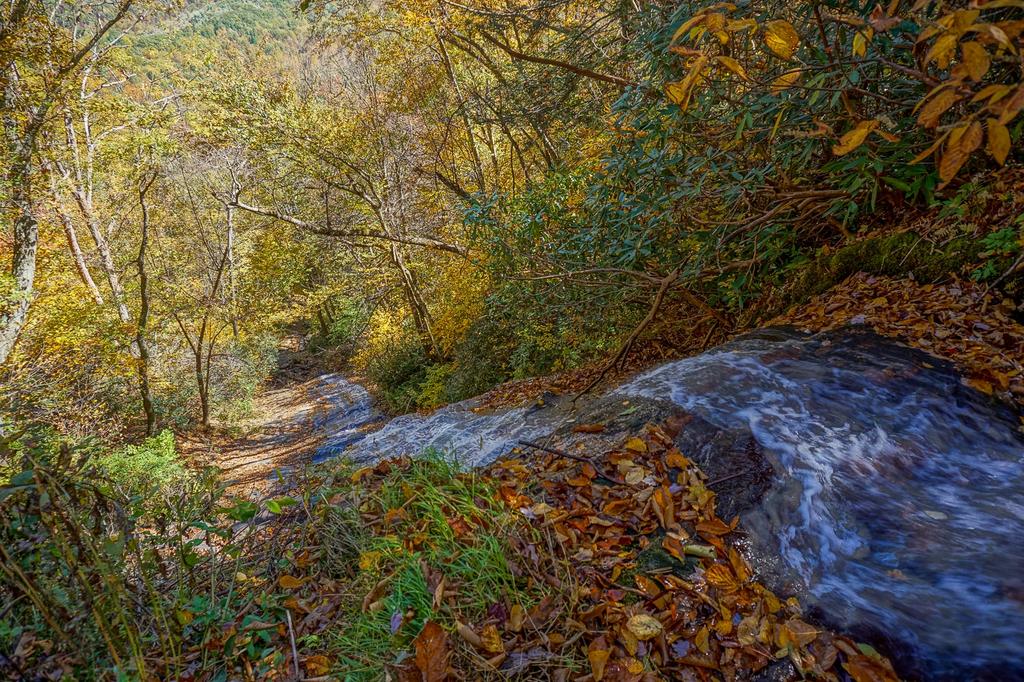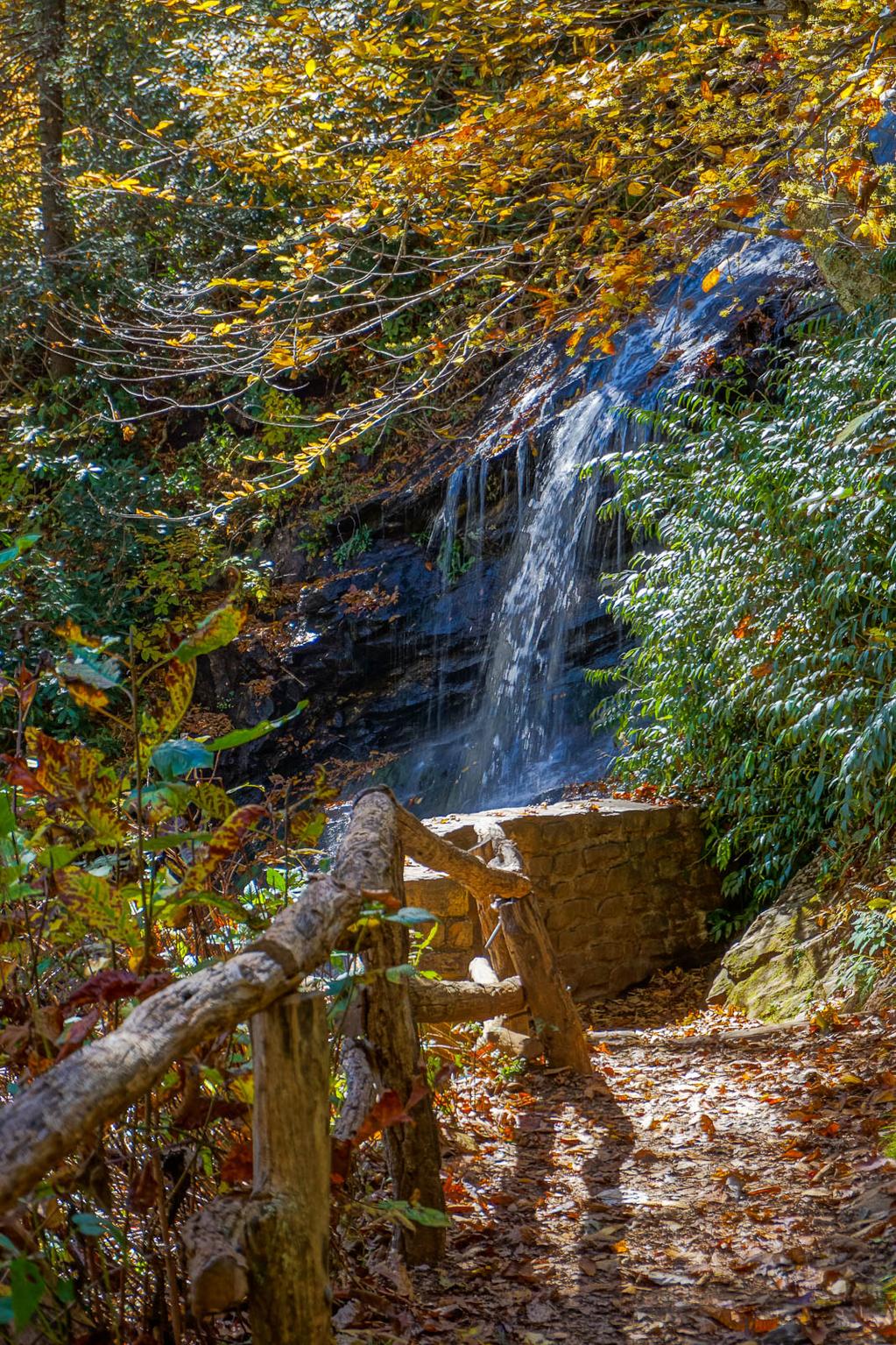 Once you've seen enough of the falls, return to the loop split and turn right. This winds its way up into a small cove near the stream, with small interpretive signs alongside the path.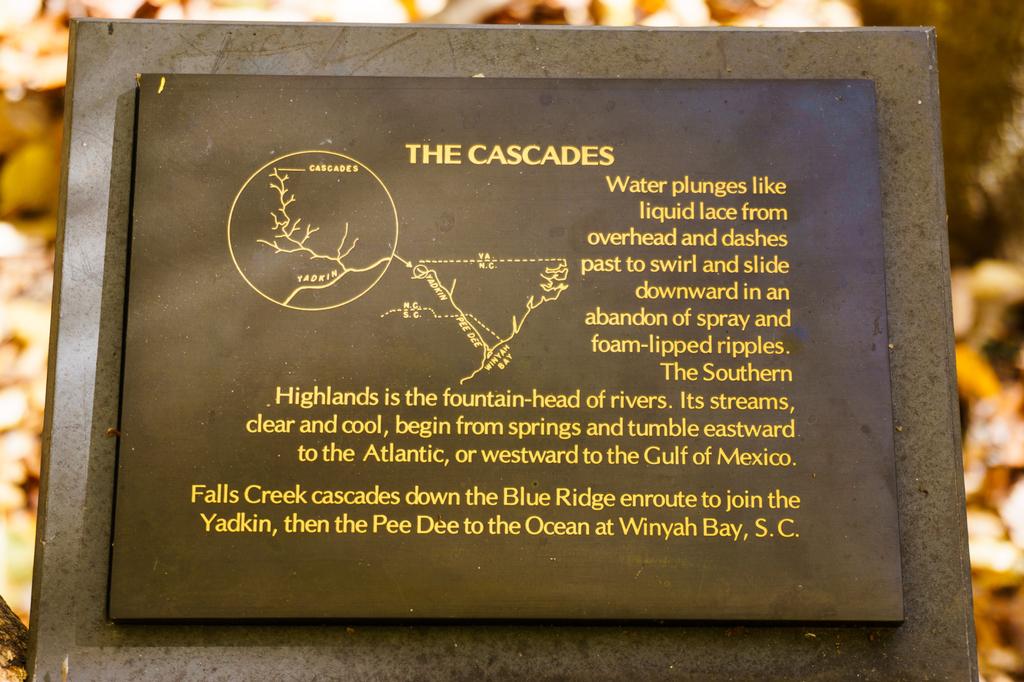 The Mountains to Sea Trail exits to the right, and then you'll cross the creek on another small foot bridge. The trail goes back gradually uphill to the first loop junction. Turn right to get back to the parking area.
The trail is a little over a mile round-trip.