Waterfall in Wash Hollow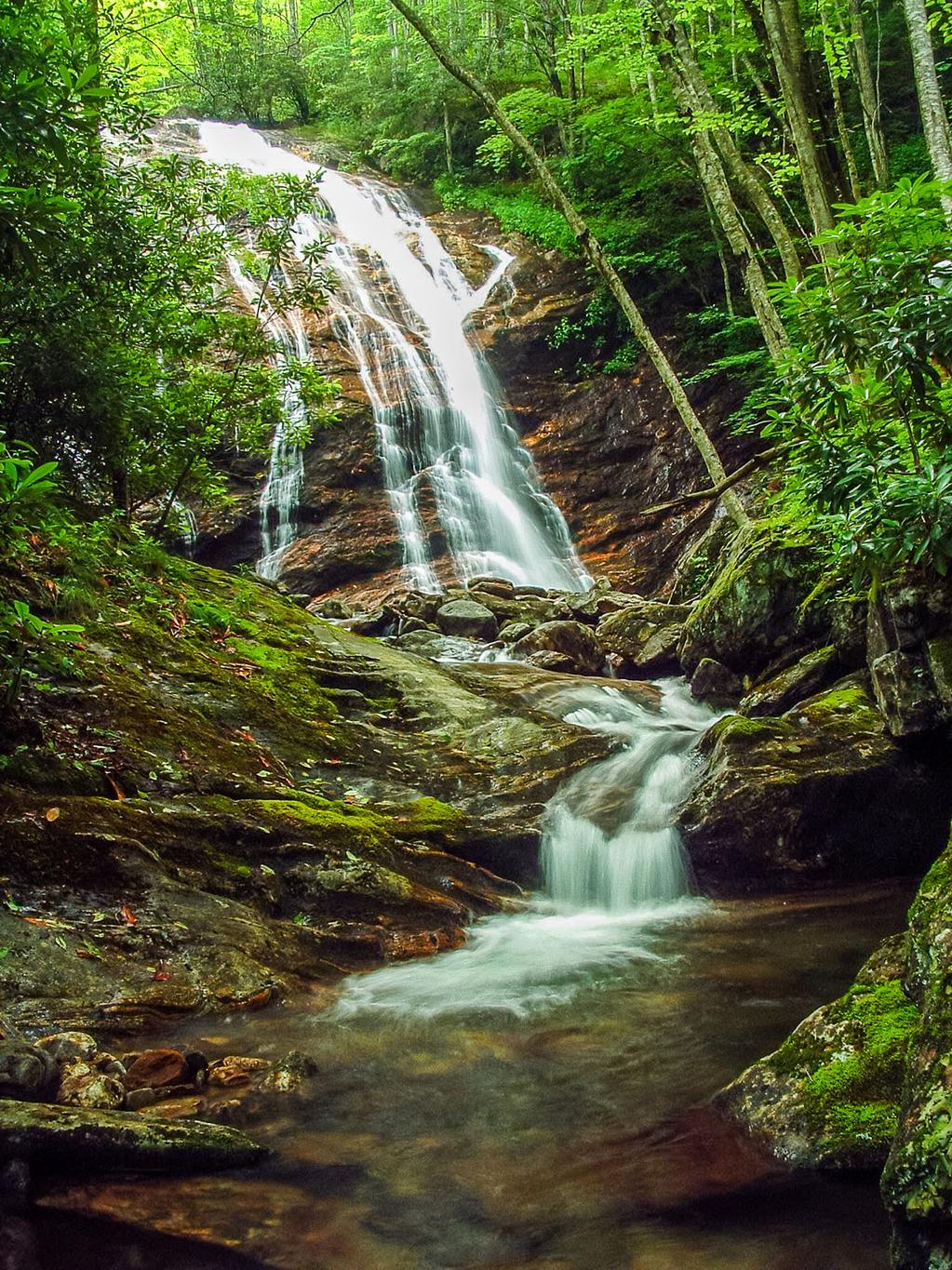 The falls starts out as a slide which transitions into a steeper cascade as it goes down, with a nice pool at the bottom. The flow splits forming several nice distinct streams as it goes.
Statistics
Height: 50 ft
Elevation: 4166 ft
Landowner: Pisgah National Forest
GPS: 35.341713, -82.897661
Map
Driving Directions
From the intersection of the Blue Ridge Parkway and NC Hwy. 215, follow NC 215 North (toward Waynesville) for about 4 miles to the big left-hand hairpin turn. Park off the shoulder of the road on the right (there's a good bit of room just at the end of the curve).
Trail Description
The trail is only about 1/4 mile long and easy once you get up the bank. Go back up the hairpin curve and climb the scramble path up the bank. This levels out onto an old logging road or railroad grade; go left. Follow the easy grade through rhododendrons. Cross the cascades on Sam Branch (this crosssing can be treacherous, especially after rain or during icy weather). Continue on the easy logging grade which ends at the bottom of the falls after just a few hundred more feet.