Waterfall on West Fork Pigeon River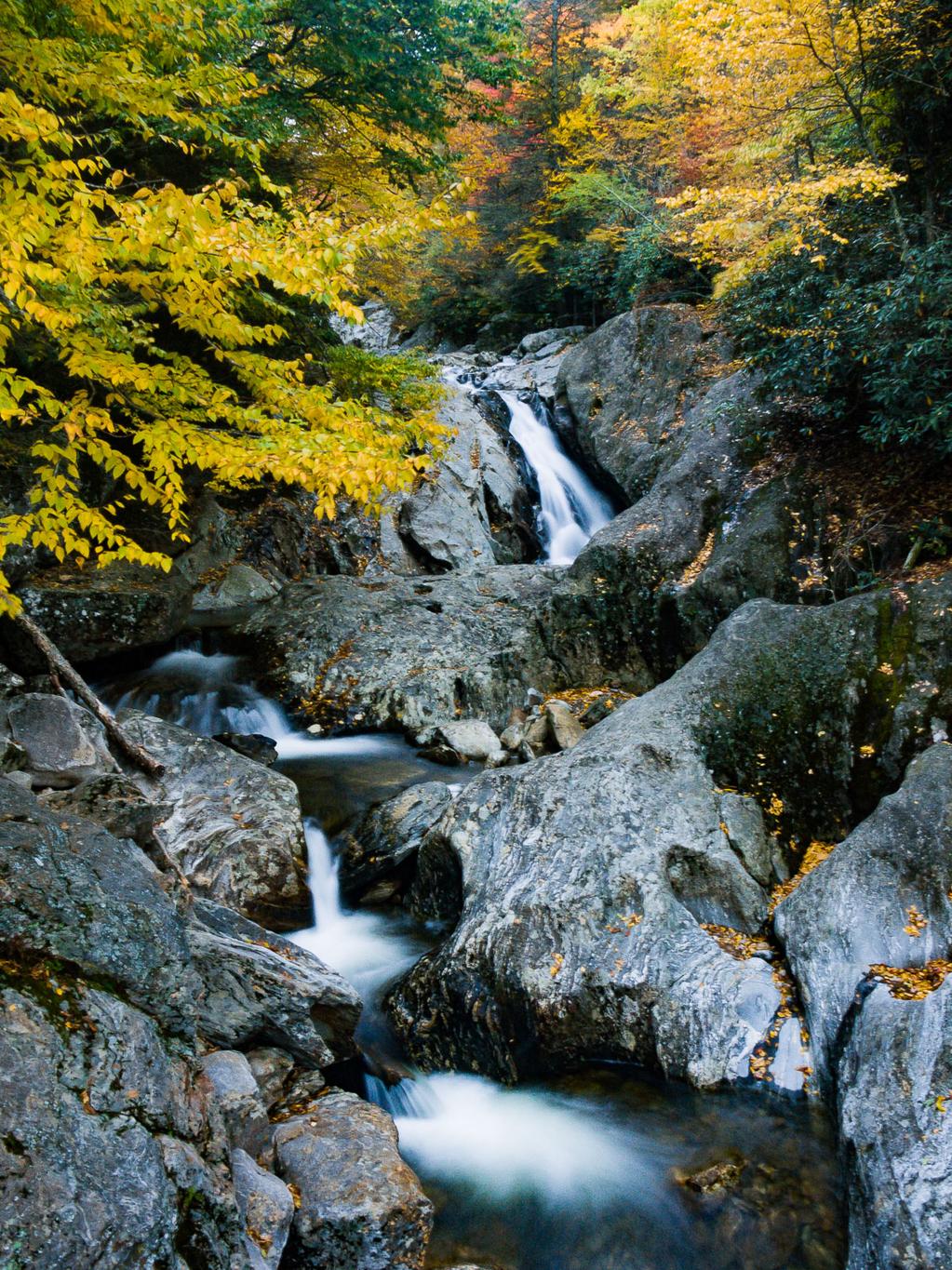 This falls is not high, but it's a neat area. The water splits into to main drops on its way down if it's high, and there are big, churning potholes in the rocks. It's not really safe to explore closer to the falls - there are big drops, surging water, and slippery rocks - so enjoy the view from the bridge. There is a wide enough shoulder to stand on, but be careful of traffic on Hwy. 215.
From the intersection of the Blue Ridge Parkway and NC Hwy. 215, follow NC 215 North (toward Waynesville) for just over 4 miles past the big left-hand hairpin turn. The road descends to the river and curves right, going over the arched rock bridge. The falls is on the left. Park just past the bridge in the pull out on the left.
Statistics
Height: 20 ft
Elevation: 4068 ft
Landowner: Pisgah National Forest
GPS: 35.338383, -82.903347
Map