Skinny Dip Falls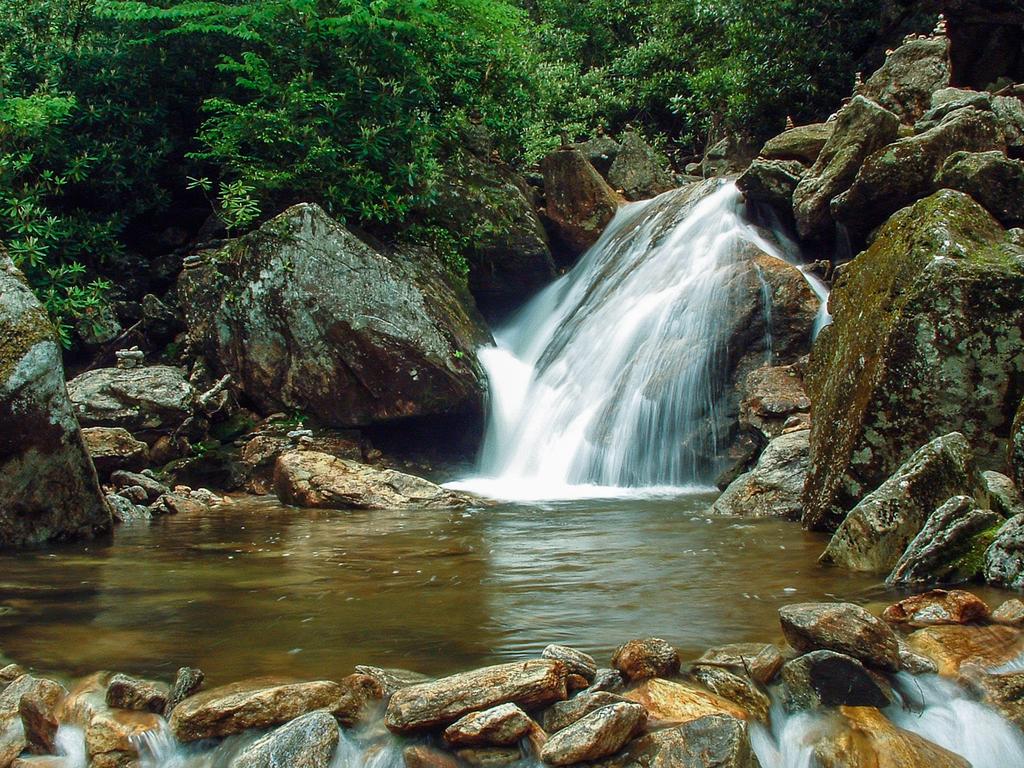 Skinny Dip Falls is actually a series of 3 small, fairly nondescript cascades along the Yellowstone Prong. Though not very high, the waterfall's appeal is in that it's easy to access, and, with its crystal-clear water and deep pools, there are some unparalleled swimming holes at the bottom of the cascades. Not to mention that they can be photogenic, in the right conditions. Despite its name, the hordes of people that are usually there will prefer that you bring a swimsuit if you choose to go in the water. Visit during the week for a better chance at having the falls to yourself.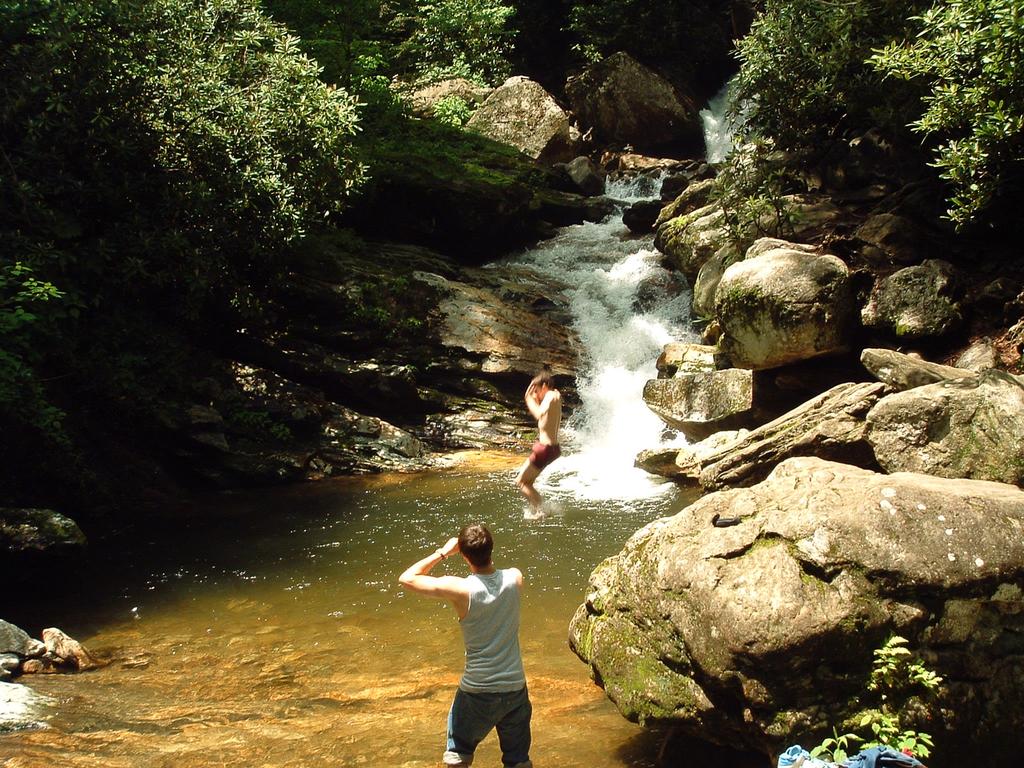 Statistics
Height: 20 ft (for the highest of the 3 cascades)
Elevation: 4320 ft
Stream: Yellowstone Prong
Landowner: Pisgah National Forest, Pisgah Ranger Distrct
GPS: 35.322342, -82.833847
Hike Information
Difficulty: Moderate
Length: 0.8mi
Tread Condition: Moderately Rough
Climbing: Climbs Moderately (210 ft)
Type: Out-and-back
Map
GPS Directions & Map
From Current Location or address:
Driving Directions
The trail starts at milepost 417 (literally) on the Blue Ridge Parkway, right beside the signpost itself. Parking is at the Looking Glass Rock overlook just south, on the left. It's 23 miles south of the NC Hwy. 191 intersection in Asheville, and 5.2 miles south of the US Hwy. 276 ramp.
Trail Description
Cross the parkway and head up the path right beside the Mile Marker 417 post. You'll come to an open spot and climb a small set of steps, then reach an intersection, just under 0.1 mi from the Parkway. The Mountains to Sea Trail comes in from the right and continues straight. Go straight, across an old roadbed. The trail continues 0.3 mi to the falls; it's downhill the whole way. It's rocky in spots.
The first of the falls are just upstream of a bridge you'll cross after a set of steep steps. Two more small cascades are just upstream, accessible by a side path.