Skinny Dip Falls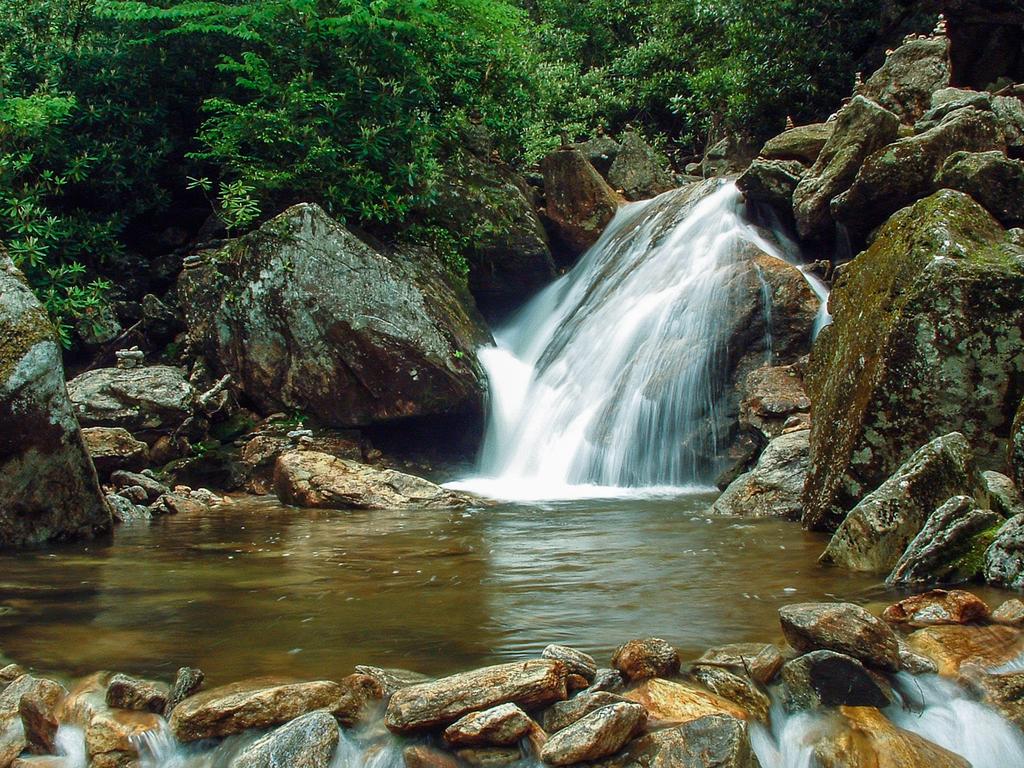 Skinny Dip Falls is a series of small, fairly nondescript cascades along the Yellowstone Prong, made famous by easy accessibility, scenery, and photogenic qualities. Until August 2021, there were 3 fairly distinct cascades with deep pools at the base of each, with a foot bridge spanning the lower drop and swimming hole.
That all changed with the flooding caused by Tropical Depression Fred in August 2021, which caused a massive reconfiguration of the stream here. The "falls" are now smaller, and some of the "swimming holes" have been filled in. Giant boulders were moved, bedrock and roots exposed, trees and the footbridge swept away.
This radically different section of the river will likely be just as enjoyable and photogenic as nature and humans adjust to the new normal here, but it will likely be closed for some time until repairs to the trail can be made.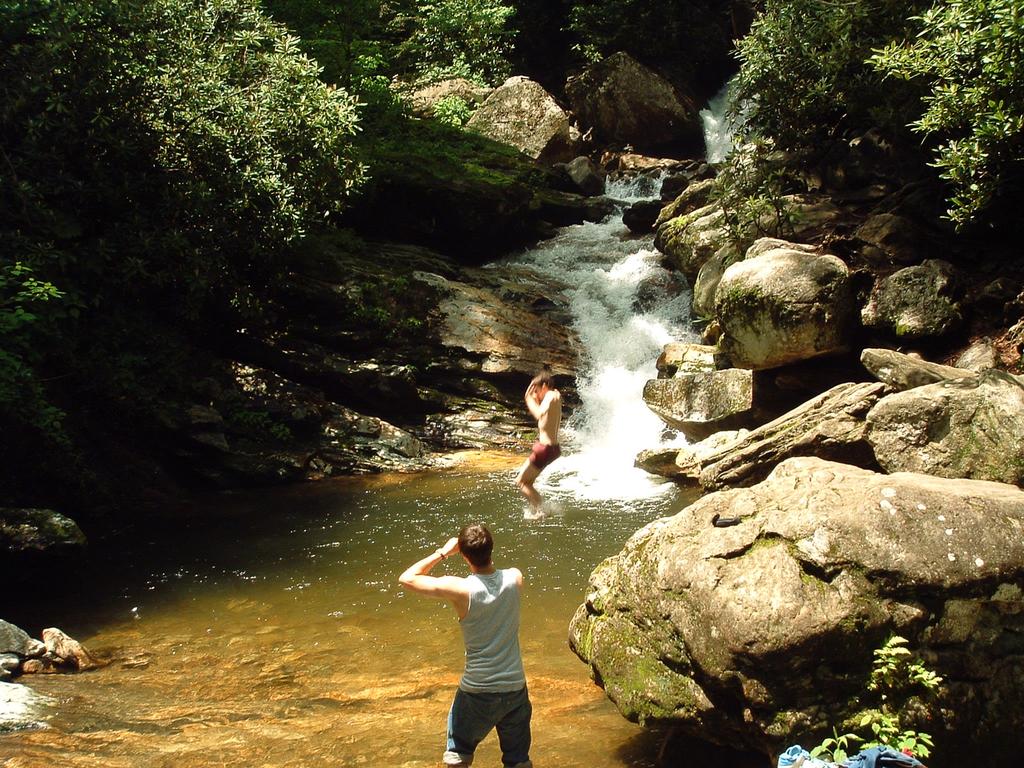 Statistics
Height: 20 ft (for the highest of the 3 cascades)
Elevation: 4320 ft
Stream: Yellowstone Prong
Landowner: Pisgah National Forest, Pisgah Ranger Distrct
GPS: 35.322342, -82.833847
Hike Information
Difficulty: Moderate
Length: 0.8mi
Tread Condition: Moderately Rough
Climbing: Climbs Moderately (210 ft)
Type: Out-and-back
Map
GPS Directions & Map
From Current Location or address:
Driving Directions
The trail starts at milepost 417 (literally) on the Blue Ridge Parkway, right beside the signpost itself. Parking is at the Looking Glass Rock overlook just south, on the left. It's 23 miles south of the NC Hwy. 191 intersection in Asheville, and 5.2 miles south of the US Hwy. 276 ramp.
Trail Description
Cross the parkway and head up the path right beside the Mile Marker 417 post. You'll come to an open spot and climb a small set of steps, then reach an intersection, just under 0.1 mi from the Parkway. The Mountains to Sea Trail comes in from the right and continues straight. Go straight, across an old roadbed. The trail continues 0.3 mi to the falls; it's downhill the whole way. It's rocky in spots.
The first of the falls are just upstream of a bridge you'll cross after a set of steep steps. Two more small cascades are just upstream, accessible by a side path.