French Broad Falls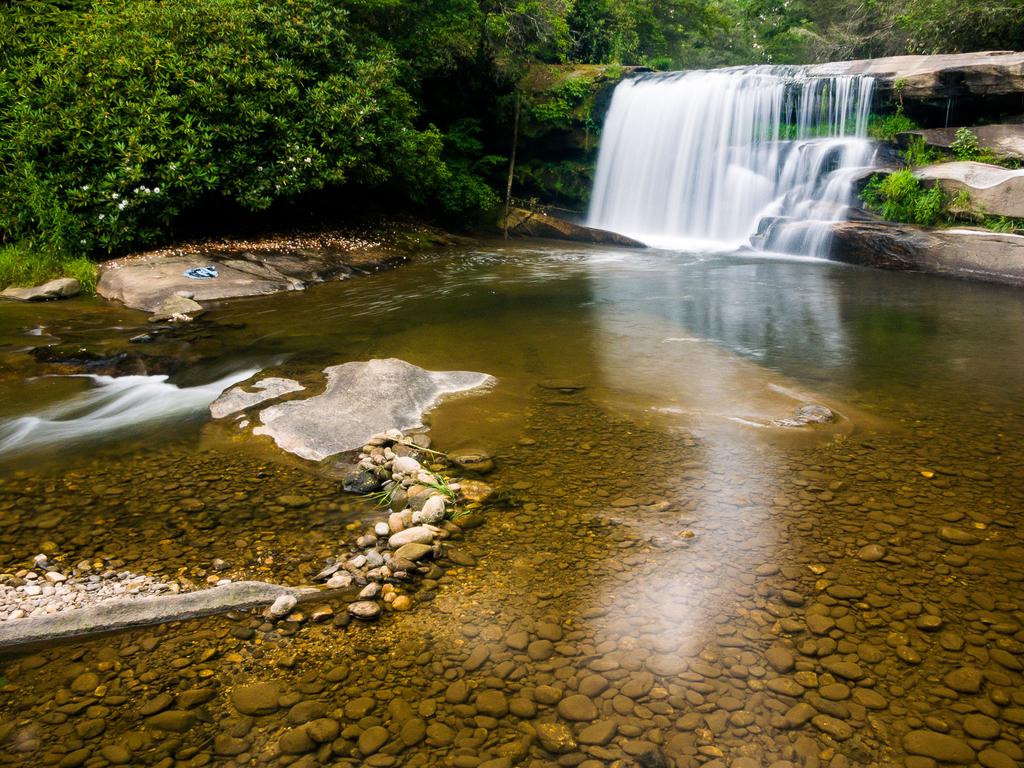 A ledge type falls, about as wide as it is high in normal conditions. It falls into a deep pool with gravel bars all around. It's at the left part of a semi-circular rock ledge; on the right side of that ledge, next to an old mill, is Shoal Creek Falls. These twin falls make this a beautiful setting.
Statistics
Height: 13 feet
Elevation: 2780 ft
Stream: French Broad River
Landowner: Living Waters Ministries
GPS: 35.223777, -82.861606
Hike Information
Difficulty: Easy
Length: 0.1mi
Tread Condition: Some Obstacles
Map
Driving Directions
From the intersection of NC Hwy. 215 and US Hwy. 64 near Rosman, follow NC 215 North about 7 1/2 miles. Look for the parking pull off on the left - it's just past Round House Drive (private) and there are some boulders placed at the trailhead.
Trail Description
Go down the steep path to the gentler path below, and turn right. You'll come out by the old mill and the falls after just a few feet.
Keep in mind that this is private property and the owners graciously have allowed the public to visit. Show your utmost respect to this fact, and the land. Also, people have died here recently, so stay away from the top of the waterfalls.