Lower Waterfall on Bubbling Spring Branch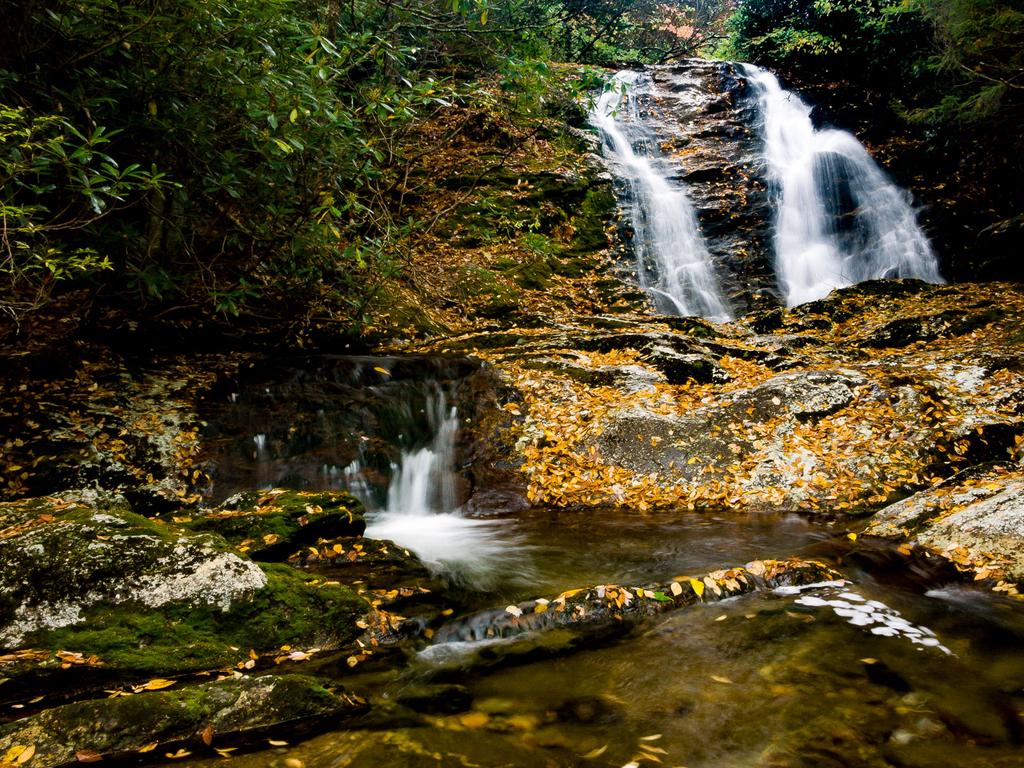 This falls - a steep cascade split in two with a neat horsetail on the right side - is best seen after some good rains, but accessing it will be tricky then. The high-elevation scenery of the area makes up for what the falls lacks in volume or height. Despite being very close to the highway, you'll have no idea it's even there.
Statistics
Height: 20 ft
Elevation: 5155 ft
Stream: Bubbling Spring Branch
Landowner: Pisgah National Forest/Blue Ridge Parkway
GPS: 35.301411, -82.911995
Map
Trail Description
The NC Mountains to Sea Trail crosses Hwy. 215 just north (downhill) of the parking area. Take the trail on the left, downhill (West). You'll reach the Wilderness sign and cross Bubbling Spring Branch. If the water is too high to rock-hop here, expect to get wet on this hike.
The NC MST continues on the other side of the creek, but go left, through a campsite under the spruces, following a faint manway upstream. The path crosses the creek several times - and the crossings can be tricky. After less than 1/2 mile or so, the trail kind of merges with the creek and arrives at the waterfall.