High Shoals Falls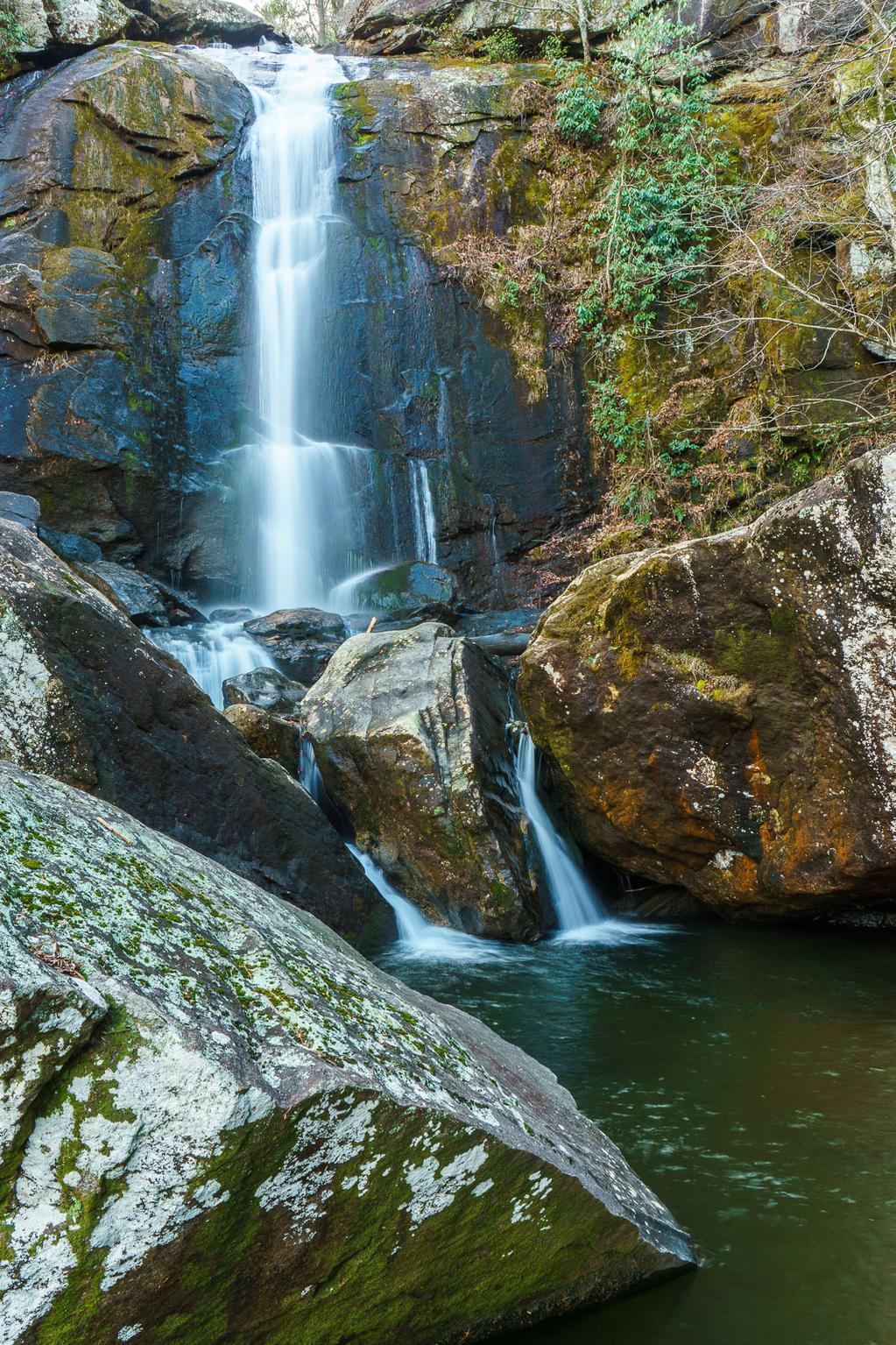 A surprisingly high, nearly vertical plunge makes up this waterfall in a part of the state not really known for its falling water. The beautiful pool at the base leads down into a huge jumble of boulders with more cascades, which you'll pass on your way up the trail.
Statistics
Height: 50 ft
Elevation: 1650 ft
Stream: Jacob Fork
Landowner: South Mountains State Park
GPS: 35.594522, -81.635515
Hike Information
Difficulty: Moderate
Length: 1.8mi
Tread Condition: Moderately Rough
Climbing: Climbs Moderately (320 ft)
Type: Out-and-back
Map
GPS Directions & Map
From Current Location or address:
Driving Directions
From I-40 Exit 105 near Morganton, it's about 22 miles to the parking area. There are signs for the State Park at every turn.
Follow NC Hwy. 18 South for about 10.8 miles. Turn right on Sugar Loaf Road and go 4.2 miles. Turn left on Old NC Hwy. 18 and go 2.7 miles, then turn right onto Wards Gap Road. From here it's about 5 miles to the visitor center/parking area at the end of the road (which becomes South Mountains Park Ave. along the way). Park in the large Jacob Fork parking area.