Grassy Creek Falls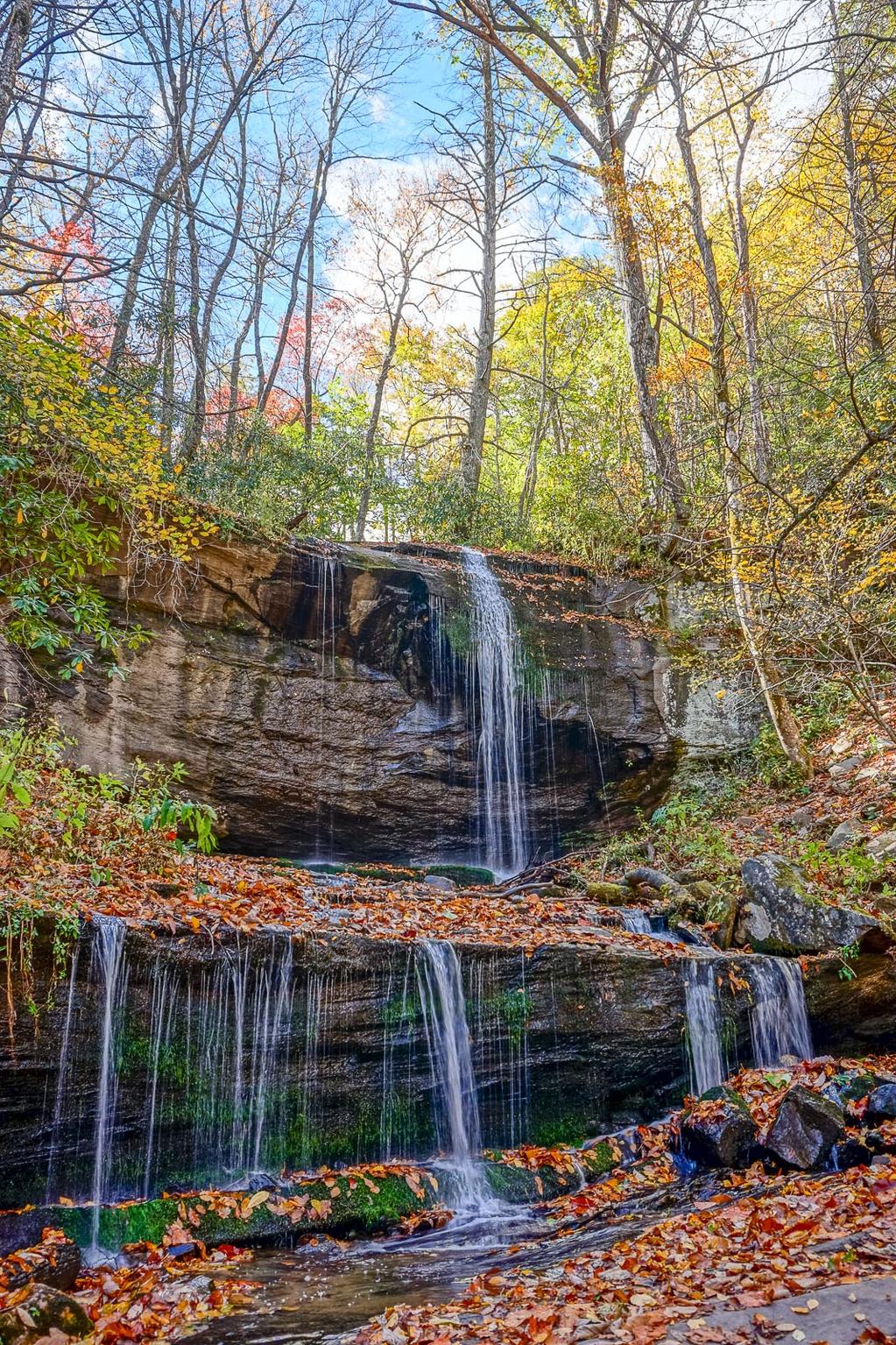 This waterfall is in two tiers: the top is higher than the bottom. The top tier is a rounded, mossy slide which plunges over a short free-fall onto the moss-covered rocks below. The stream then continues down over a series of small slides and cascades, including a photogenic drop over a squared-off ledge below the main falls. Northern hardwood trees arch high over the little valley the stream flows through.
Statistics
Height: 30 ft
Elevation: 3080 ft
Stream: Grassy Creek
Landowner: Private, Keep Out
GPS: 35.856232, -82.085388
Map
Driving Directions
The waterfall is on private property and public access is strictly prohibited since May 2020. Disrespectful visitors over the years have ruined it for us all. Do not attempt to reach the falls.