Grassy Creek Falls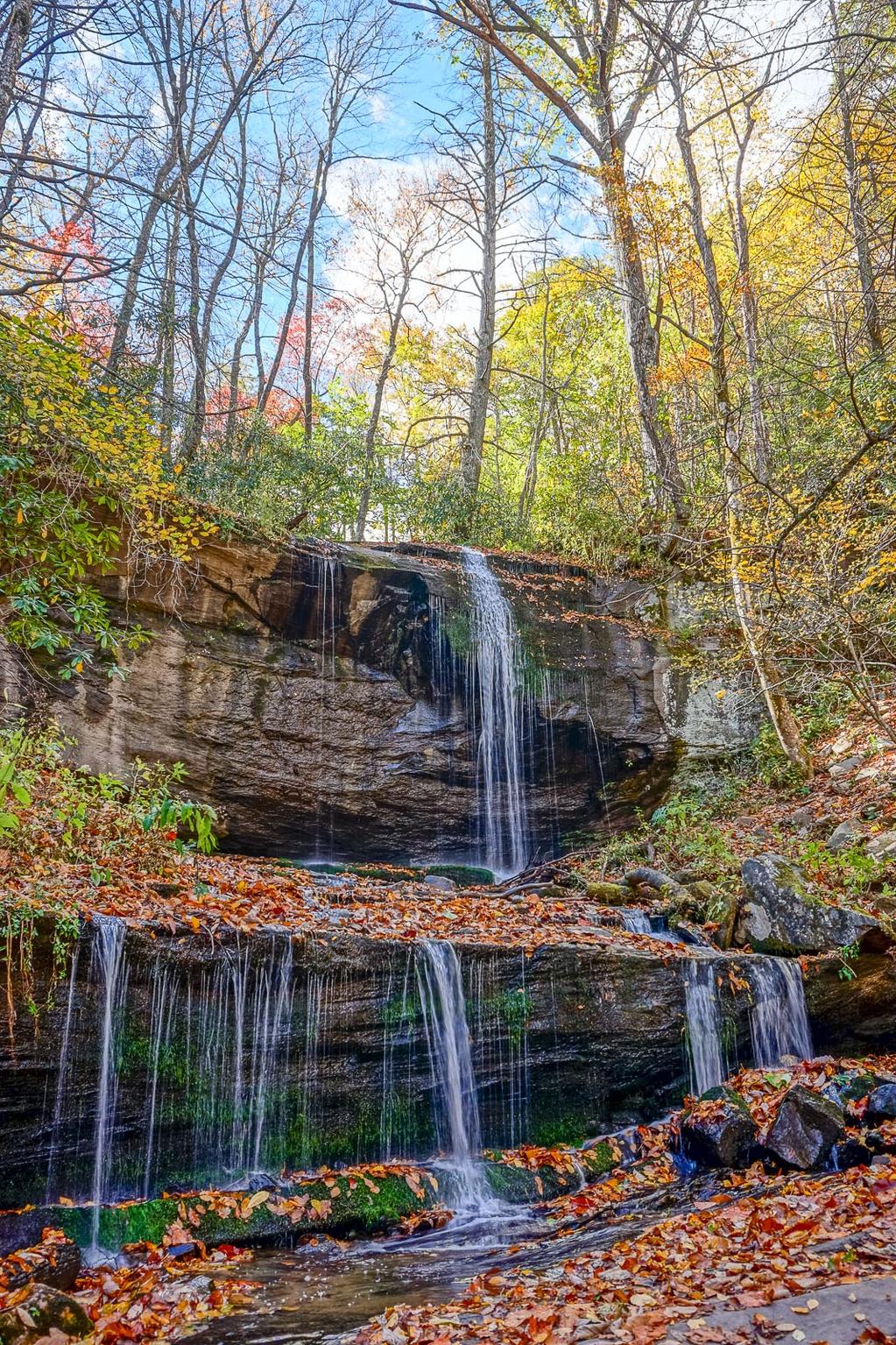 A rounded, mossy slide and cascade plunges over a short free-fall and then continues down over a series of small slides and cascades.
Statistics
Height: 30 ft
Elevation: 3080 ft
Stream: Grassy Creek
Landowner: Private
GPS: 35.856232, -82.085388
Hike Information
Difficulty: Moderate
Length: 1.6mi
Tread Condition: Some Obstacles
Climbing: Climbs Moderately (380 ft)
Type: Out-and-back
Map
Driving Directions
Little Switzerland is a community located along the Blue Ridge Parkway at milepost 335. From the junction of NC Hwy. 226 and the Parkway south of Spruce Pine, NC, it's 3 miles south via the Parkway to Little Switzerland. If the Parkway is closed, you can take NC Hwy. 226A, which basically parallels the Parkway, for a slightly curvier 3.1 miles.
If you're on the Parkway, take the short ramp toward the Switzerland Inn, then make a right on High Ridge Road, make a right on Chestnut Grove Rd. (SR 1100) to go back under the Parkway, and make another right on Grassy Creek Falls Road.
If you're on NC 226A, turn onto Chestnut Grove Rd. (SR 1100), go under the Parkway, and make a right on Grassy Creek Falls Road.
Parking is along the side of Grassy Creek Falls Road before the sign. Please do not drive beyond the sign.
Trail Description
Walk down the road behind the sign past the grassy meadow; this is a slight downhill slope. The road curves right past a house and crosses the upper reaches of Grassy Creek. State maintenance ends here and a couple of driveways go left and right; you are allowed to proceed straight ahead on the private road on foot, which is a bit narrower.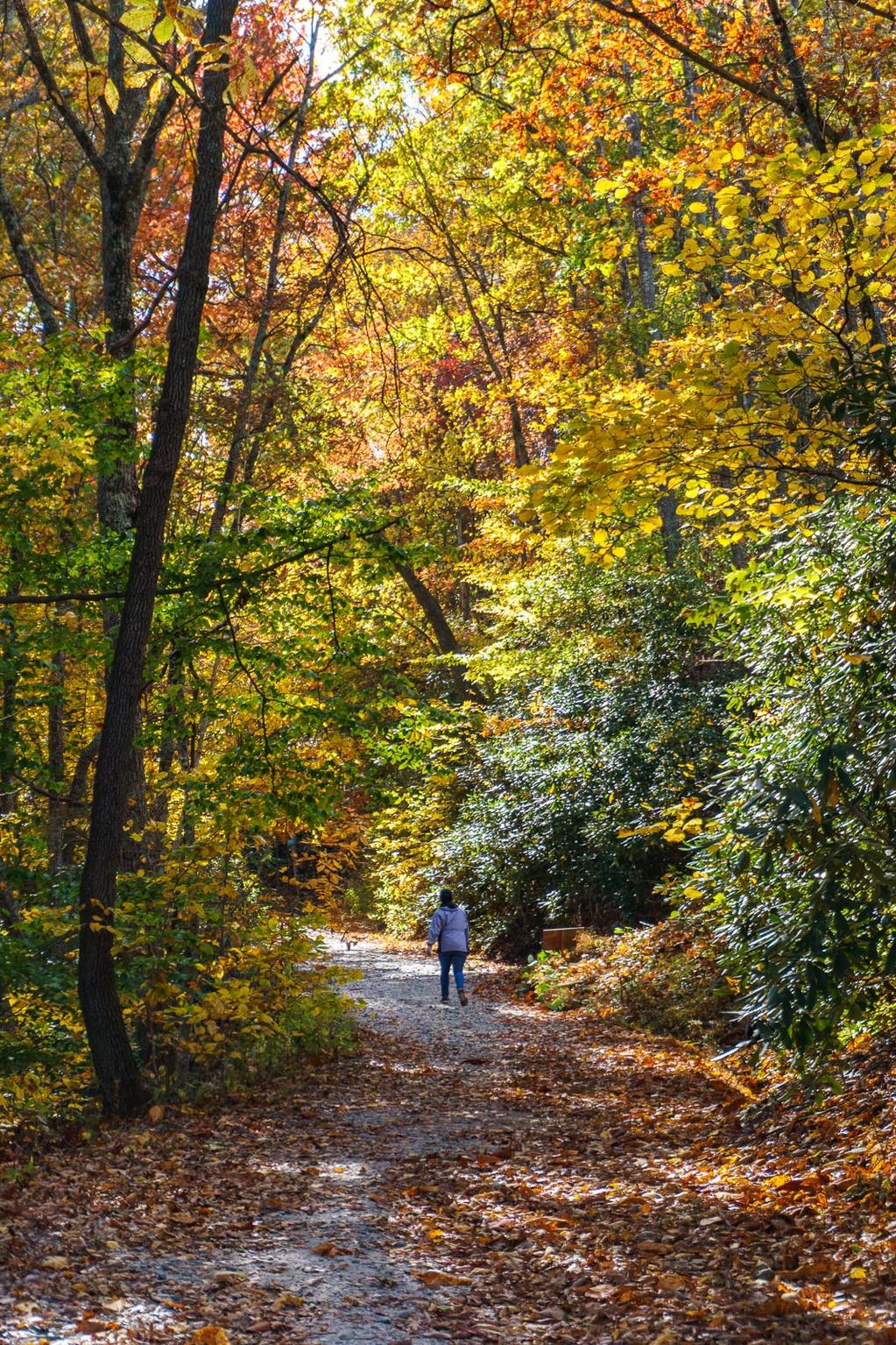 The gravel road levels out then starts back downhill. After a right-hand curve, there is a small sign indicating the way to the falls to the right. (Straight ahead is a private drive).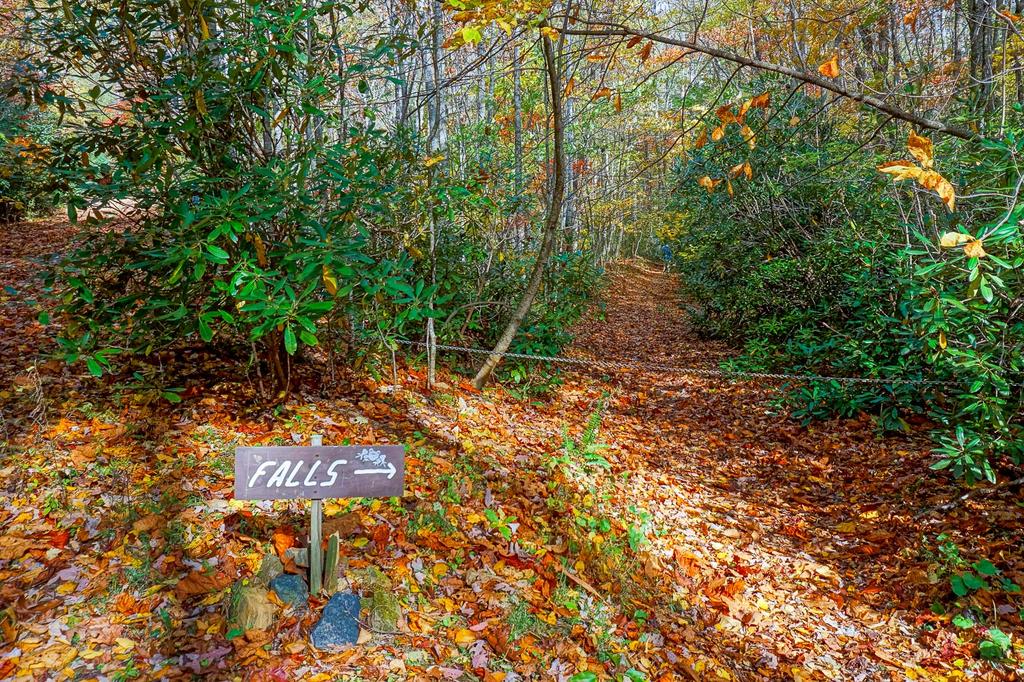 This old road is more of a trail and winds its way down into a quiet cove; an overgrown meadow.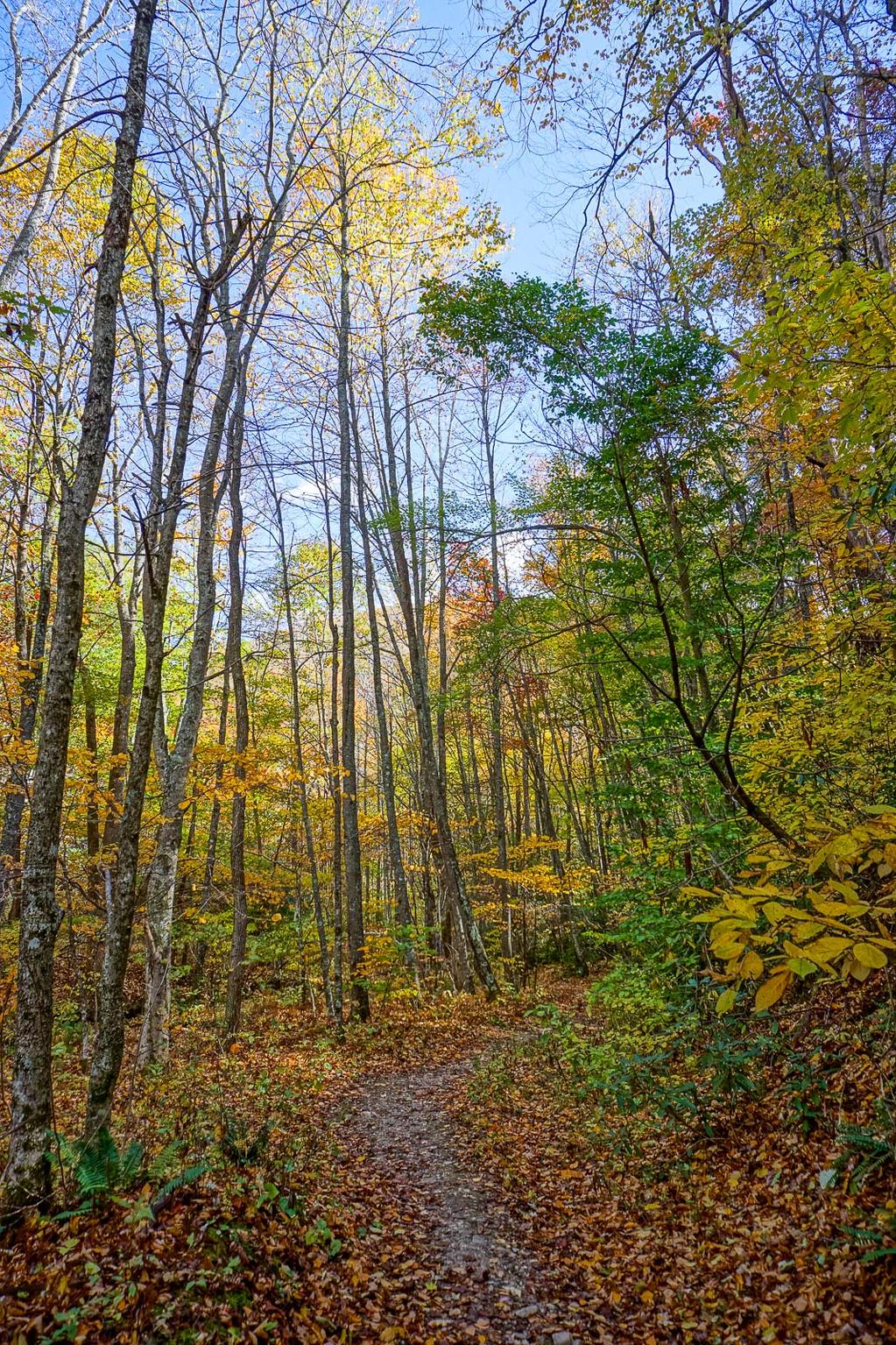 You'll cross a tributary stream and then pass the top of Grassy Creek Falls on the right. Two side paths lead steeply down to the falls; the first consists of loose rocks but the second is steeper. Neither are particularly bad, but might be tough for small children.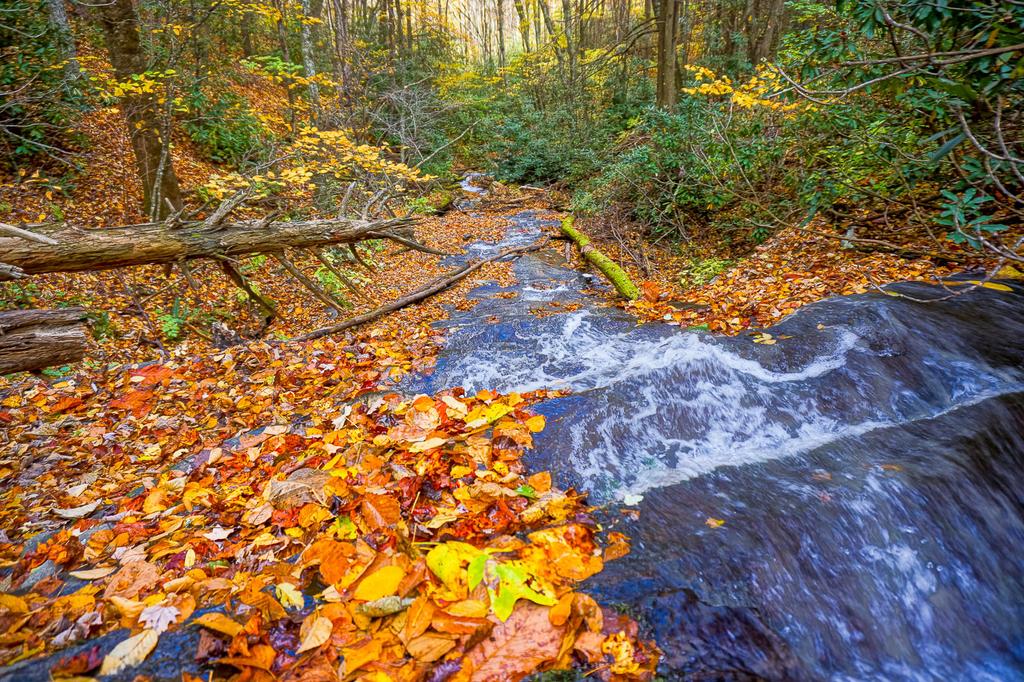 Use extreme caution on the rocks below the falls - there is plenty of flat space to hang out, but it can be slippery, and there are more falls downstream!