High Falls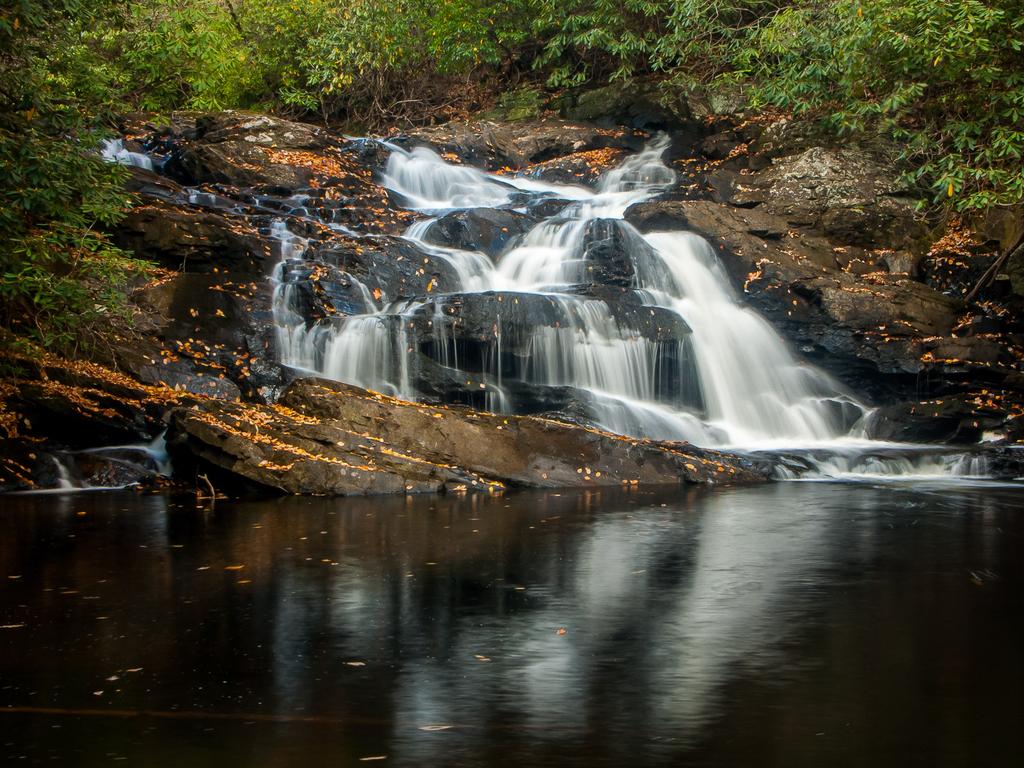 High Falls isn't particularly high compared to other waterfalls in the area, it's just higher than other falls on the South Mills River. It usually has high water flow though and pours into a huge, deep pool. The area is remote enough and resembles wilderness.
Statistics
Height: 15 ft
Elevation: 2987 ft
Stream: South Mills River
Landowner: Pisgah National Forest
GPS: 35.349281, -82.732903
Hike Information
Difficulty: Moderate
Length: 4.0mi
Tread Condition: Moderately Rough
Map
Driving Directions
From the intersection of US Hwy. 64 & 276 & NC Hwy. 280 in Brevard, NC, go north on 276 towards the Blue Ridge Parkway past the Forest Discovery Center and the Pink Beds Picnic Area. Turn right on gravel Yellow Gap Road (FS 1206). Go about 3.3 miles and turn right onto Wolf Ford Road (FS 476, it may or may not be signed based on past experience). Go to the end at 1.3 miles, where there is a gate and a parking area.
Trail Description
The S. Mills River trail is a continuation of the road you drove in on, behind the gate. Take the trail south for about a mile to its crossing of the river on an old concrete bridge. Turn left onto an unofficial trail continuing downstream on the river's left site. This is a good path, and crosses a tributary (Billy Branch) almost immediately. Before long, the trail will come to a point where you have to wade across the Mills River, and it continues downstream on the other side. This crossing will be impossible in high water. If you make it across, the trail gets rough in places but it is obviously very old - look for the old dry-stack retaining walls, now covered in moss leaves and with trees growing on top. The falls is less than a half mile further downstream, on the left, past some smaller chutes and cascades (and at least one other waterfall pouring into the main channel on the opposite side on a small tributary, obscured behind tree branches most of the year).